Pantheon sees some valuation gains at year-end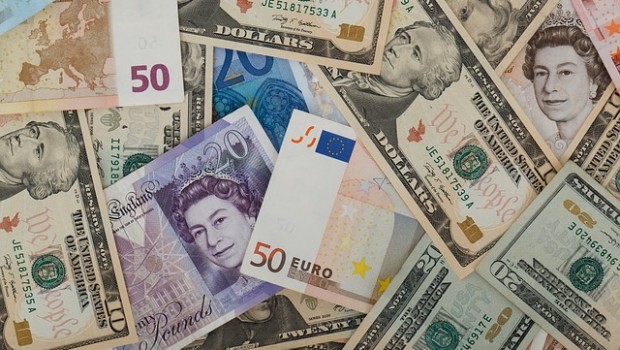 Pantheon International updated the market on its performance in May on Thursday, reporting an unaudited net asset value per share at the end of the month of 2,414.8p - a 5% increase over the end of April.
The FTSE 250 company said valuation gains of 44.6p or 1.9%, investment income of 4.0p or 0.2%, and foreign exchange movements of 69.6p or 3.0% were partially offset by expenses and taxes, which were a negative 3.1p or 0.1%/
It said its valuation policy for private equity funds was based on the latest valuations reported by the managers of the funds in which it had holdings.
In the case of Pantheon's valuation at 31 May, the majority of reported valuations, accounting for about 96% by value, were dated 31 March or later.
At 31 May 2018, Pantheon said its private equity assets stood at £1.28bn, while cash balances were £162m.
The asset-linked note (ALN) outstanding as at 31 May amounted to £132m.
Undrawn commitments to investments stood at £440m, calculated using exchange rates on 31 May.
Pantheon's multi-currency revolving credit facilities comprised a $138.8m facility and a €66.6m facility, which remained completely undrawn as at the end of May.
The company's portfolio generated net cash of £23.4m during the month, with distributions of £29.6m relative to £6.2m of calls from existing commitments to private equity funds.
It made made a quarterly asset-linked note repayment of £13.9m during the month.
"Pantheon completed four investments during the month, amounting to £6.2m in new commitments," the company's board noted.
"This included a £1.8m co-investment alongside CVC Capital Partners in Gas Natural, a Spanish natural gas and energy utilities company, and a £1.1m co-investment alongside Abris Capital in Velvet Care, a manufacturer of tissue paper in the CEE region."
Looking at the financial year ended 31 May, the board said proposals it announced on 28 September last year to consolidate its ordinary and redeemable share capital into a single class of ordinary shares, and to issue an unlisted asset-linked note, were approved by shareholders at the extraordinary general meeting and class meetings held on 30 October.
The new ordinary shares were admitted to trading on the main market of the London Stock Exchange on 1 November, with Pantheon confirming there were no longer any redeemable shares in issue.
It said the unaudited net asset value per share at 31 May of 2,414.8p was an increase of 224.9p, or 10.3%, relative to the net asset value per share at 31 May 2017.
Valuation gains of 294.8p or 13.5%, investment income of 25.8p or 1.2%, and share buybacks of 1.3p or 0.1%, were offset by foreign exchange movements of a negative 47.6p or 2.2%, and expenses and taxes of a negative 49.4p or 2.3% for the year, the board said.
"Pantheon's portfolio generated net cash of £255.8m during the year to 31 May, with distributions of £341.9m relative to £86.1m of calls from existing commitments to private equity funds.
"[The company] made asset-linked note repayments of £77.2m during the year."
Its board said it made 50 new investments in the year, amounting to £256.1m in commitments, which included 13 secondary investments of £107.2m, 15 primary investments of £87.4m, and 22 co-investments of £61.5m.
On its exposure to foreign exchange, Pantheon said that of the private equity investment assets at its holding level on 31 May, 77% were represented by funds reporting values denominated in US dollars, 19% denominated in euros, 2% denominated in sterling and 2% denominated in other currencies.
"Of the 77% of investment assets denominated in US dollars, approximately 9% - expressed as a proportion of Pantheon's total portfolio - are invested in funds investing mainly in Europe and approximately 11% … in funds investing mainly in Asia," the board said.
"In addition to the funds reporting values denominated in sterling, many of the euro-denominated funds have investments in the UK."