Order intake continues to outstrip last year's level, Halma says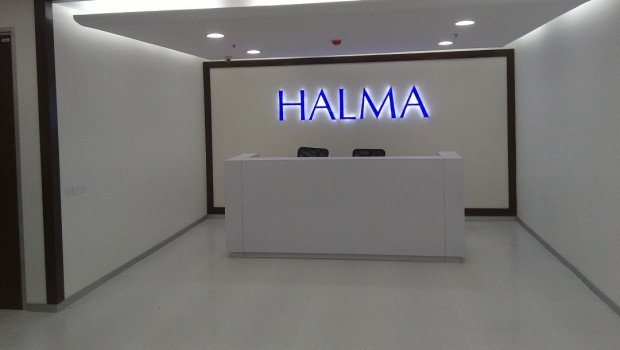 Instrumentation specialist Halma announced a further increase in its dividend payout at the half-year stage as solid top-line growth continued to drop through to the bottom line at a steady pace with order intake since period-end continuing to outpace last year's showing.
Over the six months ending on 30 September, sales at the safety and risk specialist jumped 15% to £506.3m, driving a 18% rise in statutory profits to £76.8m.
However, in adjusted terms profits before tax were up by a tamer 13% to £94.5m and by 8% when the benefits of FX tailwinds are stripped out.
"Since the period end, order intake has continued to be ahead of revenue and order intake last year. Halma remains on track to make progress in the second half of the year in line with the Board's expectations," said chief Andrew Williams.
According to the company, its return on total invested capital rose by 13.4% during the period, amid "good" organic revenue growth at constant currencies across all four of its operating units: Process safety, Infrastructure safety, medical and Environmental&Analysis.
Sales were also higher across all regions, especially in Asia Pacific, the company said in a statement.
However, outlays on research and development were ratcheted up by 19% to £27.3m or 5.4% of group sales, versus 5.2% in the comparable year-ago period, with management highlighting increased rates of investment in the Medical and Environmental&Analysis units.
Two acquisitions were completed during the first half and a further two since period-end.
At the end of September, net debt had been cut from £237.3m one year ago to £1810m.
The half-year payout was bumped up 7% to 5.71p.
Commenting on the company's results, ShoreCap's Ben McSkelly pointed out the 6% organic decline in the Medical segment's PBT margin - although Halma said the unit was "on track to improve profitability in the second half" - and 20 basis point erosion in the firm's return on sales to 18.7%, alongside a "slight" tick lower in its gross margins.
Nonetheless, McSkelly added: "Halma is a high quality business and with the strong performance seen here, we believe Halma merits a move to BUY at last night's closing price (albeit we expect the shares to move this morning)."