Ofcom details plans for BT to open up infrastructure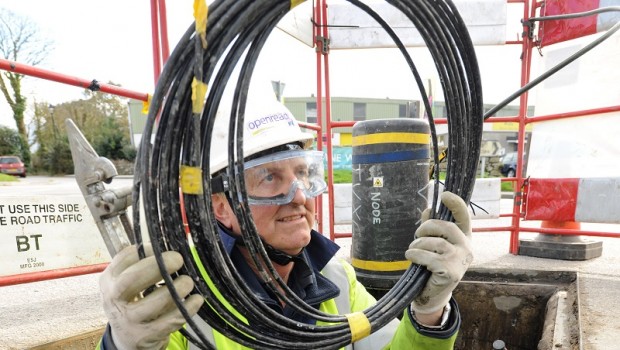 Internet providers were given some clarity on how they could access BT's infrastructure in the future on Thursday, as Ofcom details its plans to make it "cheaper and easier" for competing providers to connect their own fibre broadband directly to homes and offices.
The regulator said its plans were born out of the belief network competition could deliver "significant benefits" to consumers through choice and innovation, which could deliver higher quality and lower prices.
It said the new measures were designed to spur investment in the next generation of ultrafast internet connections, and reduce the country's historical reliance on Openreach - the network business within BT Group.
The main proposals included access on fair terms, with Ofcom saying providers should be able to lay fibre using BT's ducts and poles as easily as BT itself, and the cost to BT for providing that access should be spread across all users.
Openreach would be required to repair faulty infrastructure and clear blocked tunnels where necessary for providers to access them.
Companies would be able to use that infrastructure to lay fibre for consumers and large businesses, provided the purpose of the network is primarily to deliver broadband to homes and small offices.
Finally, Openreach said BT should ensure capacity was available on its telegraph poles for additional fibre cables that connect buildings to a competitor's network.
Openreach would also continue to develop a 'digital map' of its duct and pole network so competitors could plan new networks as part of the plans, Ofcom said.
The regulator asserted that the plans would make it quicker and easier for BT's competitors to build their own fibre networks all the way to people's doorsteps using Openreach's existing telegraph poles and 'ducts' – the small, underground tunnels that carry telecoms cables.
"People increasingly need fast, reliable broadband," said the regulator's competition policy director Yih-Choung Teh.
"We'll make it easier for companies to offer their own full-fibre broadband more cheaply by accessing Openreach's tunnels and telegraph poles.
"This will put other providers on a level playing field with BT, so they have the confidence to invest in their own full-fibre networks."