NMC Health gets green light for Saudi expansion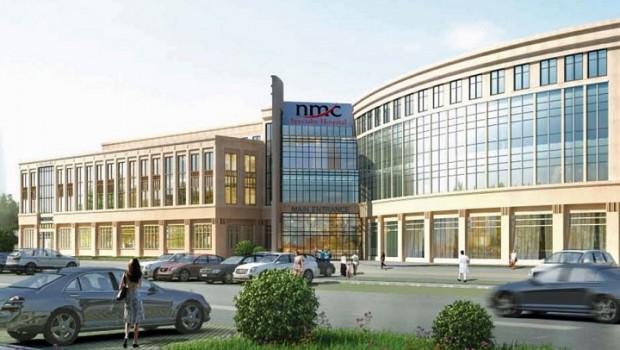 NMC Health, the United Arab Emirates hospital operator, has won regulatory approval from authorities in Saudi Arabia to open a freshly built medical centre in the kingdom, where it has also agreed acquire two hospitals for a total of $40m.
FTSE 100-listed NMC, which believes the chronic care specialist medical centre in Jeddah will be one of the first greenfield medical facilities in the kingdom to be established by a non-local company, said the new developments will boost operating profits from 2018 onwards.
Both acquisitions, as well as a second greenfield project in western Saudi, will be funded through a combination of cash on the balance sheet and use of available debt facilities.
Chief executive Prasanth Manghat said: "As one of the first foreign entrants into the KSA healthcare sector, we have learned a great deal over the past year and intend to use this knowledge to better navigate the Saudi regulatory landscape moving forward.
"With a total licensed capacity now at about 700 beds, we see the Kingdom as an important part of NMC's growth strategy and will continue to identify areas in which we can fill gaps in the country's healthcare offerings."
The Jeddah chronic care hospital will eventually have 220 beds but will open its doors on 26 September with 50 beds, which are all committed to patients currently residing in short-term acute care hospitals in the area, with the centre projected to be at full capacity by the first half of 2019.
On top of this, NMC has agreed to acquire a 60% stake in a 100-bed tertiary care hospital in the southern KSA city of Najran that opened in late 2016, with the acquisition expected to close later this year and with adjacent land eyed for future growth.
NMC has also agreed to acquire 100% of a 60-bed multi-specialty hospital in the northwestern KSA city of Ha'il that opened in 1991 and has plans underway to expand on its existing land to increase capacity to more than 100 beds.
Furthermore, the company plans another greenfield project to build a 170-bed multi-specialty hospital in Al Khobar in the Western Province of KSA that would be expected to welcome patients in the first half of 2019.