NHS outsourcing deal with Capita 'put patients at risk'
Audit Office warns cost cutting 'potentially put patients at risk of harm'
Comes alongside Trump threat over NHS drug prices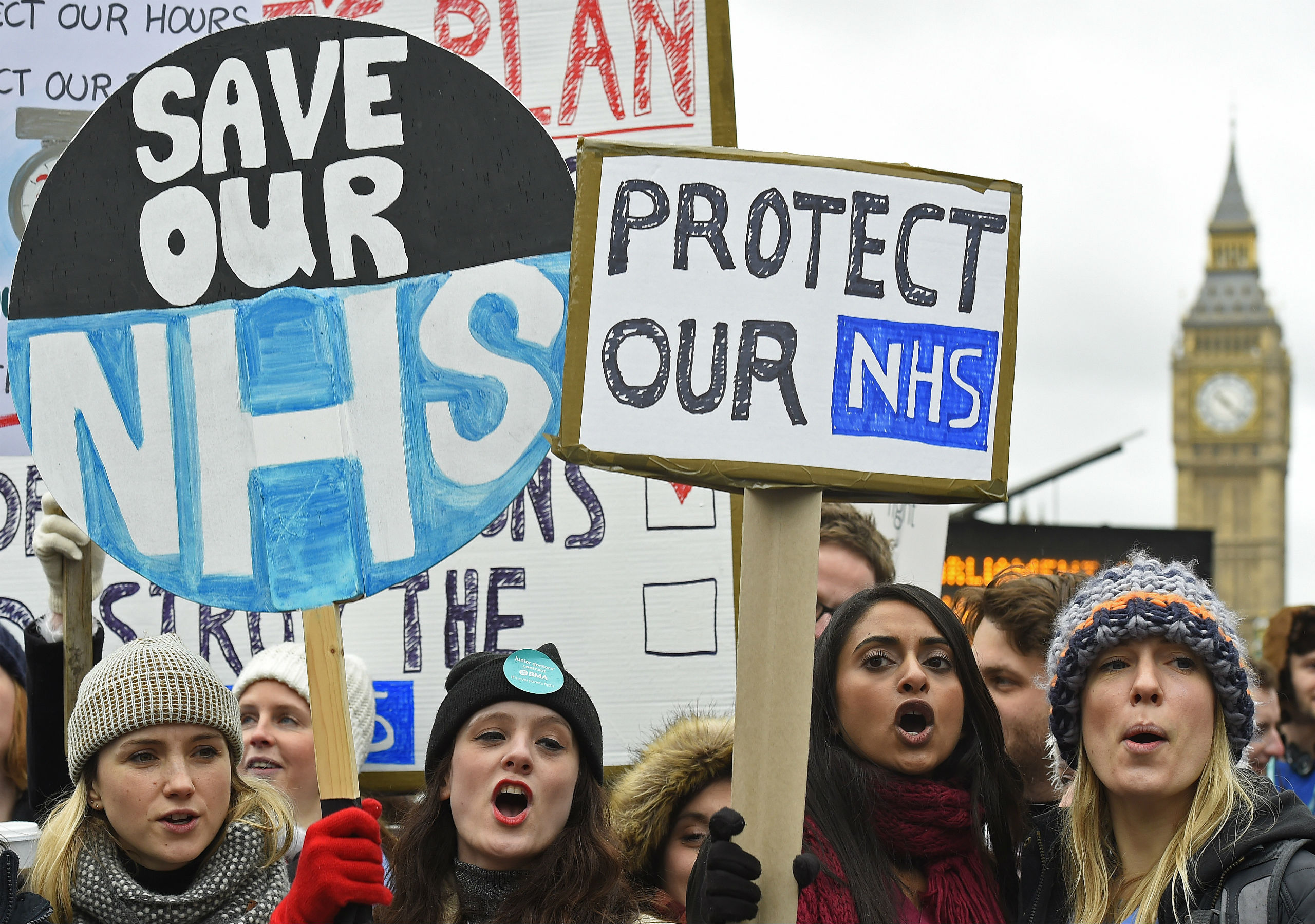 Outsourcing NHS services to private company Capita is resulting in "widespread failures", the UK's spending watchdog has said.
The National Audit Office warned on Thursday that problems with the seven-year contract that aimed to cut the health service's costs instead "potentially put patients at risk of serious harm", with dozens of women wrongly told that they no longer needed cervical cancer screening and incompetent staff being allowed to carry on practising.
In 2015, Capita won the £330m contract from NHS England to provide back office services to GPs, dentists and pharmacists but ongoing disagreements with the FSTE 250 group over the deal had led to a backlog of half a million patient registrations.
The NHS saved roughly £60m over the first two years of the contract, as Capita took the financial blow and mounted an "aggressive" and "harmful" programme to close offices. But the NAO said value for money is about "more than just cost reduction" and that the contract was not working effectively.
"Trying to slash costs by more than a third at the same time as implementing a raft of modernisation measures was over-ambitious, disruptive for thousands of doctors, dentists, opticians and pharmacists and potentially put patients at risk of serious harm," said Meg Hillier, the chair of the public accounts committee.
Thursday's report showed that parliament is right to be concerned over the health of the outsourcing sector, she said, following a report by MPs a day earlier that accused collapsed outsourcer Carillion's directors of putting their financial rewards ahead of all other concerns.
Capita hit the headlines earlier this week also after a report found that some of its staff used excessive restraint on asylum seekers.
A £37m extension to its claims handling contract with the Financial Services Compensation Scheme this week was good news after the group last month reported a "significant deterioration" in new business wins and business volumes that will continue to weigh on profits in 2018.
Capita raised £701m in a rights issue to enable it to carry out a new strategy after posting a £513m loss before tax for 2017 and warning that, as market conditions have not eased and some costs have increased, underlying profit before tax is likely to fall 22-30% to £270-300m for 2018.
TRUMP HAS MORE NHS TROUBLE IN STORE
The report comes on the back of recent reports that the NHS may be at risk in any future deal post-Brexit with the US after President Donald Trump demanded the UK's health system pay more for prescription drugs in order to reduce prices for Americans.
President Trump is expected use post-Brexit talks with the UK to try and force the NHS to pay more for prescription drugs in another plank of his 'America First' plan, which if successful could cost Britain billions more in medication.
President Trump has said he vows to slash prescription drug prices for Americans and blames the "freeloading" of other countries like the UK with nationalised healthcare systems.
"America will not be cheated any longer, and especially will not be cheated by foreign countries," President Trump said on Friday.
"In some cases, medicine that costs a few dollars in a foreign country costs hundreds of dollars in America for the same pill, with the same ingredients, in the same package, made in the same plant. That is unacceptable," he added.
The Labour MP Peter Kyle lashed out at Theresa May for refusing to completely rule out a deal with the US post-Brexit: "Just days after the US president took to Twitter to insult the NHS, the prime minister was given a clear opportunity to rule out opening up our health service to private competition from US companies. Her clear refusal to do so underlines her weakness in trade negotiations and should concern us all."
Shadow Health Secretary Jonathan Ashworth told the Huffington Post: "This is yet more evidence the NHS could be at risk in any trade deal. Rather than holding his hand Theresa May needs to send Trump a clear message - our NHS is not for sale."
Nevertheless, it is still unclear that Trump could influence the drug prices in the UK. Richard Torbett from the Association of the British Pharmaceutical Industry said: "How much the UK spends on healthcare and on medicines is a matter for the UK government and it is not clear to us how the US or any other government would influence this".
"The way medicines' prices are set in the UK is governed by a voluntary agreement called the Pharmaceutical Price Regulation Scheme, which is negotiated between the global industry and the UK government," he added.