Next cuts profits guidance for 2017 after Christmas sales fall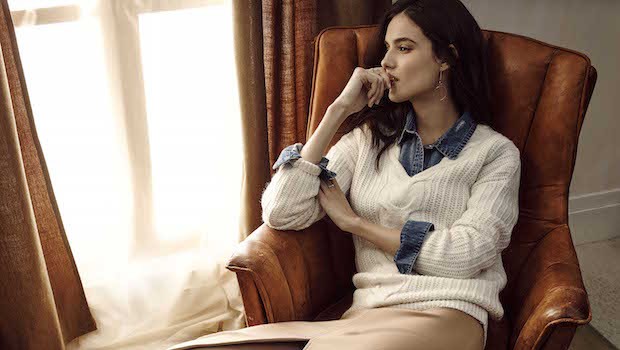 After sales slipped over the key Christmas period, Next has lowered its guidance for the full year and warned sales and profits will fall further in as the cyclical slowdown in spending on clothing and footwear continues in 2017.
Group sales from the start of November until Christmas Eve shrank 0.4%, as a 3.5% decline in shop sales was largely offset by directory sales picking up 5.1%.
This was well short of the market forecast of roughly 2% against poor numbers from the same period last year and means for the year to 24 December total group sales have fallen 1.1%.
Central profit guidance for the full year to the end of January has been cut to £792m from the previous £785-825m range, with a central point of £805m, and management warned it may increase or decrease by £7m depending on trade in January.
For 2017, the FTSE 100 retailer said "we expect the cyclical slow-down in spending on clothing and footwear to continue into next year" and provided a new prediction of £680-780m for profits in the coming year.
It said sales may also be further trampled by a potential further squeeze in general spending as inflation begins to erode real earnings growth, and the weakness in sterling to lift clothing prices by around 5% on a like-for-like basis, which it expects will depress sales revenue by around 0.5%.
"The year ahead looks set to be another challenging year; therefore we are preparing the company for tougher times and have set our full price sales budget accordingly," Next said.
Management, led by chief executive Lord Wolfson, said they were now budgeting for Next brand full price sales growth at constant currency in the year to January 2018 to be between -4.5% and +1.5%, giving a mid-point of -1.5%.
As surplus operational cash flow is still expected to be solid at around £340m this year, with a forecast range of between £255-340m for 2018, Next said it will stop its share buybacks and pay four quarterly special dividends of 45p each.
"In the light of the exceptional levels of uncertainty in the clothing sector and with little visibility of the approach the UK government will be taking to Brexit, we have reviewed our approach to the distribution of surplus cash. We believe that in these circumstances it makes sense to give some additional certainty to shareholders over cash distributions."
Market and analyst reaction
Despite the reassurance over cash returns, investors and analysts were disappointed, with the shares initially falling more than 12% to below 4,200p for the first time since early 2013.
The pretty dire Christmas trading period was not entirely a surprise, said analyst Neil Wilson at ETX Capital, noting that Deutsche Bank cut its recommendation on Tuesday and that Wolfson had warned that trading in the ten months to the end of October was tough.
"But the statement is worse than most investors thought as the expected pick-up around Christmas didn't materialise," he said, adding that inflation is also a concern heading into the new year as it will hit consumer spending.
"This is a worry for all retailers but the simple problem is that Next is underperforming the market. UK retail sales have held up in the months following the Brexit vote but Next has suffered. It's been suffering for a while and needs a turnaround plan," Wilson said.
Shore Capital's Clive Black said what is particularly concerning for the company's management is that they expected to see an uptick in growth during the final quarter, as comparatives weakened in November.
"In our view the blockbuster Black Friday sales we saw for retailers at the end of November has undoubtedly impacted trading patterns for Next, as well as the pressures we have outlined previously for Next. We feel the former is evidenced particularly in end-of-season sale was down 7% year-on-year," he added.
George Salmon at Hargreaves Lansdown said Next's results have set the tone for what is likely to be a difficult reporting season and called for the spluttering Directory division, previously the engine of growth, to have "a major rethink" in order to make up for continued struggles on the high street.
"But to be fair to Next, not all of the challenges are of their own making. Sterling falling off a cliff after the Brexit vote is one headwind that is hardly in the group's control. The fact that Lord Wolfson is again forecasting a tough year does little to lighten the gloom."