National Grid posts decent full-year performance after Cadent split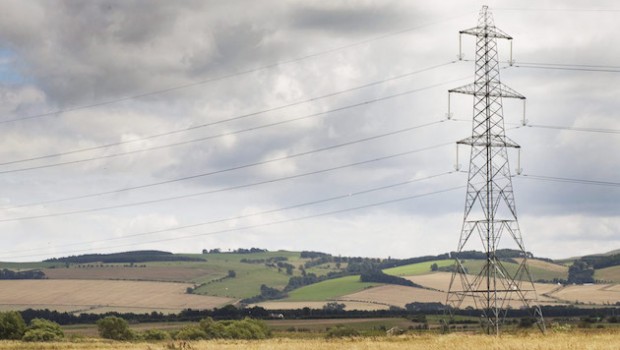 National Grid reported a 4% rise in its underlying operating profit to £3.5bn, or 6% at constant currency, in its final results on Thursday, with its statutory operating profit improving 9%, also to £3.5bn.
The FTSE 100 energy infrastructure operator said its underlying earnings per share for the year to 31 March were 60.4p, up 3% on 2017 when adjusted for the Cadent gas network separation on a pro forma basis.
Headline earnings per share totalled 59.5p - up 5% - with statutory earnings per share surging 116% to 103.8p, although that figure included 43.7p for the impact of a £1.5bn exceptional accounting credit relating to US tax reform.
National Grid said its group return on equity grew to 12.3% from 11.7% in 2017, with the board also confirming it made "significant" capital investment during the year of £4.3bn - up 14% at constant currency.
Asset growth stood at 6% for the year.
The board recommended a full year dividend of 45.93p.
On the operational front, National Grid described the year as "strong", with US regulated return on equity at 95% of the allowed rate, which was better than its target.
It also saw continued UK outperformance, generating around £540m of customer savings in the first five years of RIIO.
There was reportedly "good progress" in NG Ventures, with increased interconnector investment.
The board said it continued the execution of its strategy during the year, with an option agreement on its remaining 25% stake in Cadent.
"We delivered strong operational and financial performance in 2017/18," said NAtional Grid chief executive John Pettigrew.
"Our networks achieved high levels of reliability and safety and we increased customer driven investment to £4.3bn."
Pettigrew said the US business continued to make "significant progress", enabling record levels of investment.
In the UK, he noted that the company continued to deliver incentive outperformance, generating "significant" cost savings for customers.
"Consistent with our strategy, we continued the repositioning of our portfolio towards stronger growth with the recent agreement for the potential sale of our remaining interest in Cadent.
"Looking ahead, National Grid expects growth at the top end of the 5-7% range for the medium term, and at least 7% in the near term, which we will deliver with continued capital discipline and improved efficiency across the group," Pettigrew explained.
"The business is well positioned with a balanced portfolio and an efficient balance sheet that underpins asset and dividend growth."