Morrisons sees jump in profits despite reduced cash flows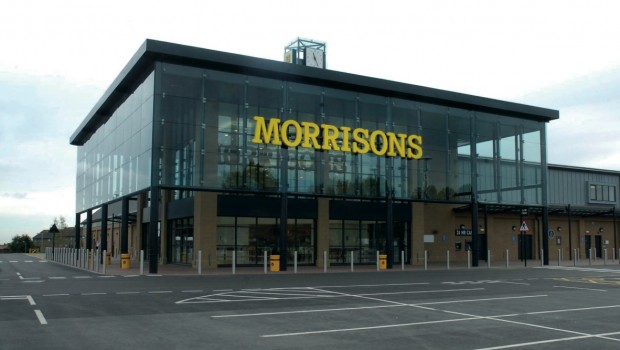 For the first time since it began its turnaround, Morrisons posted a second consecutive half of year-on-year growth in profits as sales increased for a seventh quarter in a row on a comparable basis.
The grocer's topline grew by 4.8% to £8.42bn over the 26 weeks ending on 30 July, driving a 12.7% rise in underlying profits before tax to reach £177m (consensus: £176m).
Andrew Higginson, Chairman, said: "This is another good performance from Morrisons. Our seventh consecutive quarter of positive like for like means that we are able to report profit growth on growth for the first time in the turnaround.
"With good trading momentum and a strategy to build a broader, stronger Morrisons, the business is well set to continue to deliver consistent and sustainable growth for its stakeholders."
That fed a 39.9% jump in the company's reported profits before tax to £200m, although free cash flow generation did slip from £558m in the year-ago period to £352m.
Excluding fuel and VAT, on a like-for-like basis sales growth accelerated from 1.4% to 3.0%.
In parallel, net debt was reduced further, by £262m to £932m - to stand below its year-end target of £1bn.
Looking to the medium-term, the company revised its guidance for incremental profits from wholesale, services, interest and online to between £75m to £125m, versus a range of between £50m to £100m previously.
The half-year payout was upped 5.1% to 1.66p.
Commenting on the results, Neil Wilson at ETX Capital said: "More solid results from Wm Morrison in the second quarter confirms the turnaround strategy under Dave Potts is bearing fruit. The supermarket is in the middle of a turnaround that is producing results, although there is always work to do in this intensely competitive sector."
As of 1501 BST, shares of Morrisons were down by 6.49% and just above their April lows of 228p.
Despite upwardly revised medium-term PBT guidance for wholesale, services and online, analysts at Morgan Stanley said part of it had already been factored-in by analysts, so that the consensus view for fiscal year 2020 PBT would only rise by about 2% after Thursday's update.
Linked to that, analysts Francois Halconruy, Edouard Aubin and Henry Yu reiterated their 'underweight' recommendation and 170p target for the shares.