Micro Focus keeps guidance unchanged as HPE reports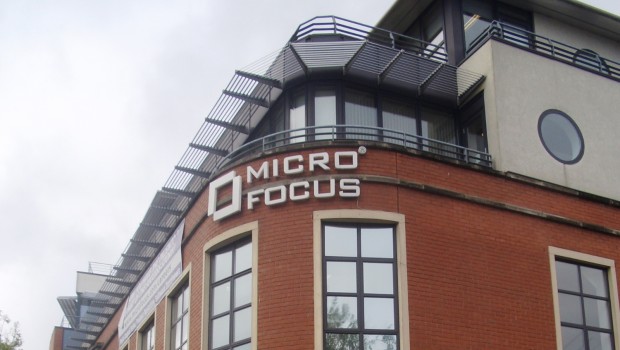 Micro Focus International reconfirmed on Friday that it did not expect to grow revenue in its current financial year, while also noting overnight results showed HPE Software saw revenues fall but profits margins improve strongly ahead of their $8.8bn agreed merger.
Micro Focus said for the full year ending 30 April revenue for the group was likely to decline by 0-2% despite the strengthening of the dollar resulting in a reduction in proforma numbers from the preceding year.
As a result, house broker Numis trimmed its forecasts for full year revenue by $10m and EBITDA by $16m, having been a touch ahead of consensus estimates.
On Thursday Hewlett Packard Enterprise released results that showed its business software arm, HPE Software, had generated revenue of $721m for the three months to 31 January, down 8% year over year and down 1% when adjusted for divestitures and currency.
HPE Software's operating profit of $154m was up from $136m in the same period last year and represented a major improvement in operating margin to 21.4% from 17.4%.
In September, Micro Focus agreed an $8.8bn deal to merge with Hewlett Packard Enterprise's software business, including a $400m return of value to the FTSE 100 company's shareholders.
As for Micro Focus, its third quarter saw its key currencies fall against the USD, with the pound down 7.8%, euro down 4.7% and Japanese yen down 8.1% compared to the first half of the year.
This has resulted in a reduction in the 2016 financial year pro-forma constant currency revenues to $1,392.3m from the $1,401.6m that was disclosed at the interim results, while a revised 2016 pro-forma constant currency underlying adjusted earnings before interest, tax, depreciation and amortisation of $614.1m from the previously reported $615.4m.
In the first half of the 2017 financial year to 31 October, Micro Focus delivered growth of 1.2% on pro-forma constant currency revenues and an underlying adjusted EBITDA growth of 6.2%.
Following payment of the interim dividend of roughly $67m in January 2017, net debt improved to $1,551.6m at the end of January from the $1,612.6m at 31 October.
Last month it was announced that HPE Software's Chris Hsu would lead the combined company after the merger, which will take the form of a reverse takeover, due to the US company's larger mass.
Broker Numis, which is joint financial adviser to the deal, cut its forecasts for full year revenue to reflect roughly $10m worse currency effects, which combined with "very slightly" slower cost reduction brings down its EBITDA forecasts to $650m from $666m and reported earnings per share to 175p from 180p.
"We've been slightly more cautious on costs reflecting an expectation that management hold back a little on margin improvement until the HPE deal closes, at which point the decisions on where to improve margin may differ from the actions that would be taken today."