McCarthy & Stone considers actions to reduce impact of government crackdown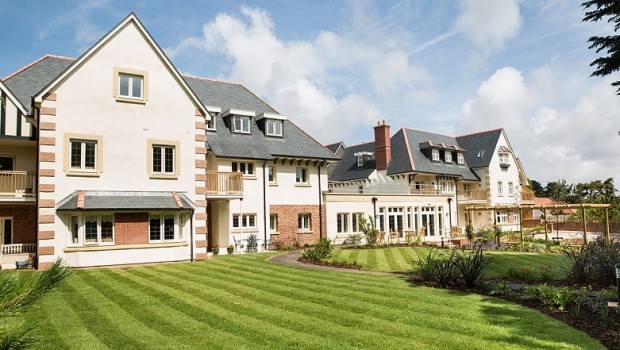 McCarthy & Stone said it would renegotiate land prices and deals with local authorities and review prices and management fees if the government includes it in a crackdown on ground rents for leasehold properties.
The retirement housebuilder said it had lobbied the government to be excluded from a ban on ground rents for new long leases. After the government announced it would go ahead with the plan McCarthy & Stone said it would continue to make the case for an exemption.
McCarthy & Stone's shares fell 11% to 151p at 08:28 GMT as investors digested the government's announcement and the company's response.
The department for communities and local government said it would ban leaseholds on all new properties and require ground rents on new long leases to be set at zero. The crackdown is a response to the growth of leases that feature rapidly rising ground rents that can make properties unsellable.
The government has said there will be some exceptions, including properties with shared services. But McCarthy & Stone said it was seeking information about how its business would be affected and that it was considering a range of measures including renegotiating agreements with local councils under section 106, which requires builders to pay towards the services the properties will use.
"In the short term, if the group is unable to secure exemption from the measures announced, it will seek to employ a combination of strategies in order to mitigate the impact of such a disruption on the profitability of its current land bank, including land price renegotiation, [section] 106 contribution renegotiation, pricing reviews, and management fee reviews."
McCarthy & Stone said it does not build leasehold houses or apply escalating ground rents and that ground rents on its retirement flats go towards managing and maintaining the development. The rents rise 2% a year or in line with the retail prices index, whichever is higher. The company sells its ground rents to investors – a practice that will make a profit of £33m in 2018.
Clive Fenton, McCarthy & Stone's chief executive, said: "The proposal to set all ground rents to zero will result in a disruption of housing supply and contradicts the government's stated objective of seeking new sources of housing. We understand and support the need for action to address leasehold housing and aggressive escalation clauses for ground rents. However, this blanket approach will result in reduced housing delivery as well as choice for ordinary people.
"We are disappointed that our representations on this topic and those submitted by others within our sector have not been directly reflected in the government's response. However, this is the first in a number of steps and we will continue to work positively with DCLG to ensure they recognise the importance of retirement housing in the face of an ageing population."