McCarthy & Stone confident about full year despite 42% profit plunge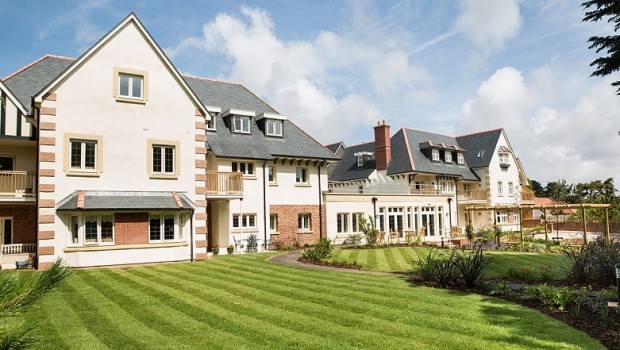 Retirement housebuilder McCarthy & Stone bumped up its interim dividend 80% as it reported a 42% slump in underlying profits for the first half of the year but its confidence in hitting full year targets.
Furthermore, with FTSE 250 company enjoying a strong period of planning consents and it not only began building activity on 44 new sites by the end of March, up from 34 a year before, it also expected a further 16 or so by the end of the current quarter to enable it to double the number of sales releases in the 2018 financial year.
For the six months to 28 February, revenue was down 5% to £238.2m as the number of legal completions slipped 6% to 866, which the group had reported in a recent trading statement, as the gross average selling prices rose 1% to £260,000 the net selling price was flat.
Underlying profit before tax, which take account of exceptional costs and amortisation, tumbled 42% to £22.8m, with reported PBT falling 25% to £21.8m. Underlying basic earnings per share were also down 42% to 3.5p.
An interim dividend per share of 1.8p was announced, up from 1p last time.
The company said it had made good progress in recovering its workflow momentum following the outcome of the EU Referendum last June and reiterated guidance that the full year outturn was expected to deliver in line with market expectations
Chief executive Clive Fenton: "We have made solid progress during this half year despite the headwinds created by the lower forward order book brought into the year and the weighting of expected completions from higher margin new sites into the second half of the year.
"Trading conditions have remained stable during the period and underlying reservation rates continue to keep pace with the prior year despite the lower number of sales releases during the period."
The forward order book remains strong and our build activity and planning successes leave us well-placed to deliver targeted FY17 and FY18 sales.
"We have sufficient land under control, much of which already has detailed planning consent, to deliver our strategic growth plan of building and selling more than 3,000 units per annum."