Marston's sales and profit margins lose fizz in final weeks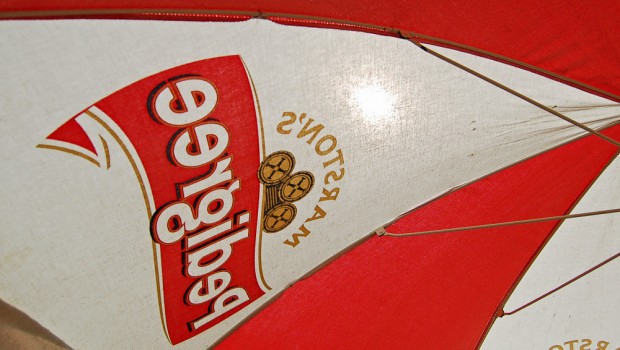 Brewer and pub operator Marston's saw sales growth slow and margins squeezed in the final 10 weeks of the year along with the rest of the industry but said it had identified £5m of cost savings to help boost profit margins.
Sales and profits for the year were confirmed as being ahead of last year but management has trimmed its openings programme for 2018 due to "a degree of caution given recent subdued market conditions".
Chief executive Ralph Findlay said: "We are well placed to continue to implement our growth strategy through investment in higher quality pubs and bars and through our unrivalled beer brand range supported by high customer service standards."
Like-for-like sales in the 12 months to 30 September at its Destination & Premium pubs, which represent around half of revenues, were 0.9% above last year, down from the 1.3% in the first 42 weeks of the year.
Marston's said its subdued summer trading and relatively stronger performance of drink sales compared to food sales was "consistent with the market".
Indeed, the CGA Peach survey showed the sector grew LFL sales 0.4% in July and fell 0.3% in August compared to the 2.2% growth in the second quarter.
Operating margins in Destination & Premium were "only slightly below last year" as balancing continued cost pressures, the FTSE 250-listed group said it had maintained a "disciplined approach to pricing and promotions and good cost control".
In the wet-led Taverns segment, LFL sales were up 1.6% above last year as they continued to benefit from the consumer trend for local beers and craft drinks, while Marston's said there had been a continued strong performance of pubs operated under "franchise-style agreements".

In leased pubs, LFL profits are estimated to be up 1% compared to last year, "reflecting the high quality of our leased estate, together with licensee stability".

The brewing arm enjoyed 6% growth in volumes of own-brewed ales as a "transformational year" included the acquisition of Charles Wells in June, and growth in distribution through new long-term agreements including Punch B and Hawthorn Leisure.
"The integration of CWBB is on track, and performance is in line with our expectations."
There were 19 new pubs and bars opened during the year plus eight lodges, as four pubs planned for opening in September were pushed back to October, meaning 15 pubs and six lodges are expected in the 2018 financial year.
"This modest trimming of our openings programme reflects a degree of caution given recent subdued market conditions, but our investment criteria are unchanged," the company said.
"Our new pubs continue to open strongly and the performance of those opened in recent years remains good and in line with targets. We remain confident that investment in new pubs and bars creates shareholder value, and is an important component of our strategy to achieve organic growth."
House broker recently reduced its full year forecast for profit before tax to £99m in order to reflect weak market data.
"Our forecast is therefore unchanged, although there may be downside to the top end of the current Reuters consensus of £99-103m."
The PBT forecast for 2018 has also now been trimmed by £1m to £110m to reflect the phasing of new openings, though remains underpinned by an incremental £7m from the integration of the Wells Brewing business, as well as £4m from new and acquired sites.