Man Group reports another quarter of solid FUM growth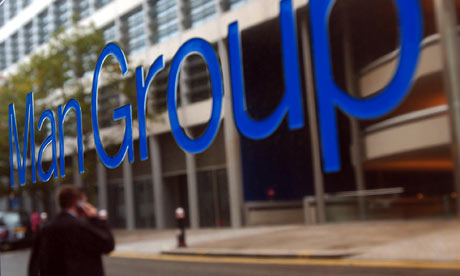 Man Group reported solid growth in its funds under management on Friday, with the total standing at $103.5bn as at 30 September compared to $95.9bn on 30 June, and the board claiming rises of 28% in the year to date.
The FTSE 250 investment management business said net inflows in the third quarter totalled $2.8bn, which were driven by "strong inflows" into alternative risk premia and emerging market debt strategies.
Positive investment movement of $3.3bn was reported in the period, as were positive foreign exchange movements of $0.9bn, which the board said were primarily driven by the weakening of the dollar against the euro and sterling.
Other movements totalled a positive $0.6bn.
Man's board said it had also made the decision to absorb research costs for the majority of its business following MiFID II implementation in January 2018.
Estimated 2018 profit before tax impact was said to be between $10m and $15m, including the previously-highlighted administration costs.
It also reiterated its intention to repurchase up to $100m of shares, as the board continued to review "further potential acquisition" opportunities.
Man Group's ICAAP was submitted in August, and the board said the Financial Conduct Authority had informed it that it would not be reviewed at the current time.
Surplus regulatory capital as at 30 September stood at around $375m, and was around $275m pro-forma including the impact of the proposed share repurchase.
"The third quarter of 2017 was a period of strong alpha generation for Man, with positive performance across the firm," said chief executive officer Luke Ellis.
"As expected the pace of inflows and the level of margin compression both moderated during the quarter.
"Inflows remained strong overall and were focussed on some of our newer strategies, in particular alternative risk premia."
Ellis said the company had devoted "significant efforts" to developing "innovative solutions", and the board was said to be "pleased" to see clients' enthusiasm for the newer offerings.
"Looking forward we continue to see a decent level of interest from clients, with our normal caveat that flows are likely to be uneven quarter to quarter."