London Stock Exchange hikes dividend as profits miss forecasts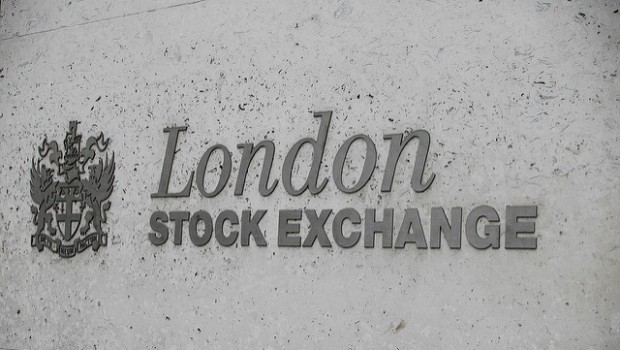 London Stock Exchange Group tried to ignore the merger-shaped elephant in the room as it hiked its dividend 20% to reassure investors of its confident outlook and offset disappointment that profits fell short of forecasts.
Despite last month admitting it was pretty sure the proposed merger with Deutsche Börse would be blocked by regulators due to competition concerns, the company said it "continues to work hard" on the deal ahead of the conclusion of the European Commission investigation due on 3 April.
Putting this to one side for now, each of the group's business areas delivered year-on-year growth
Total income for the 2016 calendar year of £1.66bn was up 17% on the previous year, lifting revenue 14% to £1.52bn.
Even though operating costs were 4% greater, adjusted operating profit increased 17% to £685.8m and adjusted profit before tax by 21% to £623.1m, which was 3% behind the consensus forecast £640m.
These numbers adjust for acquisition amortisation and non-recurring items, with statutory pre-tax profits excluding discontinued businesses rising 8% to £364.1m, though the post-tax profit attributable to shareholders was halved to £151m.
One-off items included £85.4m of merger and acquisition-related costs, £17m for restructuring and integration and there was a loss after tax of £88.2m relating to the disposal of the Russell Investment Management business.
Although basic EPS shrank 15% to 63.8p, adjusted earnings per share jumped 21% to 124.7p, beating the consensus estimate, and the board proposed to pay a final dividend of 31.2p per share, resulting in a 20% increase in the full year dividend to 43.2p. This was well ahead of the consensus forecast for a DPS of around 38p.
If the merger with Deutsche Börse is somehow rescued and does proceed, LSEG shareholders would be entitled to receive a special dividend of 58.2p per share.
Chief executive Xavier Rolet, whose future in the role has been cast into doubt by the predicted collapse of the merger, said LSEG was continuing to focus on driving short- and longer-term growth "through organic investment and selective inorganic opportunities".
"Each of our business areas delivered year-on-year growth, highlighting the strength in the diversity of our business, launching new products such as LCH Spider, new services in partnership with customers such as CurveGlobal and Turquoise Plato, and expanding our global footprint with acquisitions such as Mergent Inc."
With FTSE Russell growing the top line and making integration savings ahead of schedule, the LCH's OTC clearing services performing well and on track to hit cost-saving targets, Rolet said LSEG remained "well positioned across all our businesses, underpinned by our Open Access approach and strong customer partnerships".
Shares in LSE dropped in early trading on Friday but by 1000 GMT had recovered to 3,134p, a fall of only 0.3% on the day, and still up 37% since the merger was announced a year ago.
Broker Numis observed that adjusted EPS was 2% ahead of consensus 123p, driven by strong growth across all core
business lines, particularly in post trade and info services, along with favourable forex movements.
"There is little new revealed in the outlook statement," Numis said, figuring the shares "are up with events in our view, especially given the downside risks should a deal with DB not eventually be completed".