Alexander Bueso Sharecast | 09 Aug, 2017
08:13

- Updated: 08:46
Legal & General reports tremendous momentum, hikes payout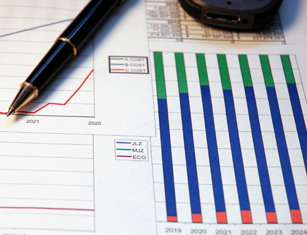 Legal & General boosted its payout following a sharp rise in profits at the half-year stage with the life insurance and financial services group reporting tremendous momentum across its franchise.
The interim dividend was hiked from 4.0p per share to 4.3p, as profits after tax jumped by 43% to £952m, in-line with the group's stated policy of paying 30% of the previous year's total dividend.
That came on the back of a £1.6bn rise in new annuities at its life insurance arm, with retail sales at the unit rising 98% to reach £769m.
In parallel, assets under management at its investment management arm rose 13% to £951.1bn, with external net inflows running at £21.7bn versus £9.6bn in the year-ago period.
Meanwhile, gross insurance premiums were ahead by 6% to £1.34bn.
The company's solvency II coverage ratio improved noticeably, from 171% in fiscal year 2016 to 186%.
As a result of all of the above, return on equity was lifted from 20.6% to 26.7%.
To take note of, the company's bottom-line benefited from a base mortality release of £126m.
Commenting on the group's latest set of numbers, chief Nigel Wilson noted there were "some" structural weaknesses in the British economy.
However, he added that Legal & General was witnessing "tremendous momentum" across the business, which together with increased access to growth opportunities around the world meant the company was confident of its ability to deliver growth.
ShoreCap's Eamonn Flanagan commented: "Legals' strategy remains consistent, namely, a focus on ageing populations, globalisation of asset markets, welfare reform, creating assets, digital and "providing today's capital".
"In the bulk annuity space its strategy is multi-pronged: 'capital-lite' in the UK; exploring the Continental European market (such as the Netherlands) where pricing is much more attractive than in the UK and in the US. All this supports further growth in the cash-generation from the group…and hence dividend growth."
As of 0824 BST, shares of Legal & General were down by 2.0p from the 52-week high hit during the previous session and changing hands at 276.0p.