JD Sports profits soar to put inflationary headwinds in shade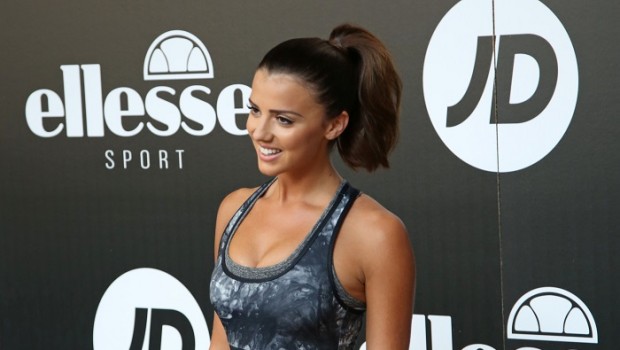 JD Sports Fashion reported annual profits before tax up 56% and was reasonably confident of further growth this year in the face of likely inflationary headwinds on margins.
On revenue up 31% to £2.4bn in the 52 weeks to 28 January to £244.8m, profits before tax and exceptional items soared 56% to £244.8m. Adjusted earnings per share jumped 55% to 19.04p.
Statutory PBT rocketed 81% higher to £238m after lower levels of exceptional items last year, with reported EPS up 83% to 18.38p.
The FTSE 250 group, which had £213m net cash at year end, lifted the final dividend 4.8% to 1.30p to bring the total dividend to 1.55p, an increase of 4.7%.
The strong revenue growth was underpinned by a third consecutive year of double digit like-for-like growth in the core sports fashion segments, where gross margins widened by 40 basis points to 49.4%, with the European operations benefitting from a stronger euro on products sourced from the UK.
Across Europe, a net 54 stores were opened under the JD fascia, up from 38 the year before, with a net 314 added in the year when including acquisitions and openings under its other fascias including Size, Chausport in France and Sprinter in Spain.
Further afield two stores were opened in Malaysia in the year with a further store opened in the new financial year, while the first JD store in Australia is due to open shortly.
As for the outdoor fascias, UK-based Blacks and Millets delivered a first operating profit of £1.2m as gross margin increased by 40bps to 43.7% and management have high hopes for the 58 stores that are part of its £112m cash acquisition of Go Outdoors in November, although it is currently under review by the Competition and Markets Authority.
Over the last three years, group profits have improved by more than 190%, pointed out executive chairman Peter Cowgill, which he said provided a strong platform for further development.
"Whilst we must recognise that there are external influences which may impact the latter part of the year, notably inflationary pressures arising from Brexit, the Board remains confident in the robustness of the JD proposition and believes that the Group is well positioned for further profitable growth," he said.
The weakening of sterling against the US dollar after the Brexit vote will cause some headwinds on margin in 2017, he conceded, but the business is "in a reasonable position to mitigate against these" by working with its brand 'partners'.
No update was given on current trading patters, as given the significant shift in the timing of Easter this year, coming in mid-April rather than March, JD said it was "not relevant at this time".
Shares in JD, having already climbed almost 30% since the start of the year, added a further 3.8% to 422.3p in the first half-hour of trading on Tuesday.
Broker Shore Capital said it was a strong financial performance, materially outperforming its expectations.
"JD is a retailer with an outstanding and well-defined proposition, as demonstrated by the financial progression during the year. No guidance has been provided thus far but we would expect to upgrade our forecasts for FY2018 and beyond, we remain bullish on the company as we believe it is one of the strongest plays in the retail sector."