JD Sports agrees to combine Iberian stores with Sport Zone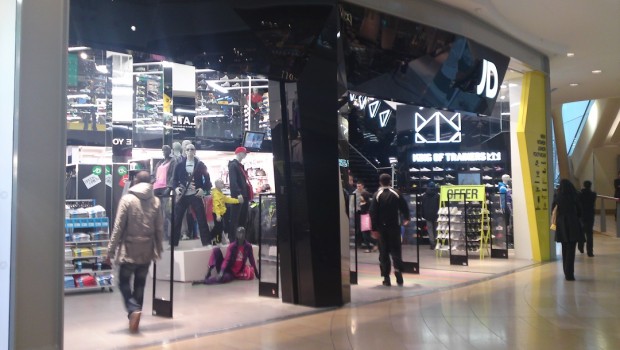 Sports, fashion and outdoor brands retailer JD Sports Fashion announced on Thursday that it has now exchanged conditional contracts to combine its existing business in Iberia, JD Sprinter Holdings (JDSH), with the Sport Zone business, which is a subsidiary of Sonae and one of the largest sports retailers in Spain and Portugal.
The FTSE 250 company had initially announced its intention to combine with Sport Zone on 9 March.
As part of the transaction, JD said it would also purchase shares in JDSH from Balaiko Firaja Invest, which is the investment vehicle for the current minority family shareholder in JDSH.
With an estimated combined turnover in excess of €450m and a store network of 311 stores- 204 of which are in Spain and 107 are in Portugal - the combined operation would become the second largest Iberian sports retailer and would generate further scale, momentum and resources to continue the current growth of JD in Spain and Portugal, the company's board explained.
"Sport Zone is a well-established and leading multi branded sports retailer in Portugal, with a presence in Spain," the JD Sports board said in its statement.
"With 140 stores in Iberia, it offers a multisport product range with a wide apparel, footwear, accessories and equipment offering."
The aggregated reported revenue for the entities that include the Sport Zone business for the financial year to 31 December 2016 was €226.7m, with store EBITDA of €37.2m, gross assets of €150.1m and a loss before tax of €27.7m.
"Upon completion, JDSH will be able to draw on the experience and expertise from both management teams, to create an effective and efficient retailer across Iberia," the board added.
"It is also expected that by bringing together both businesses there is significant potential for accelerating growth and streamlining the organisational structure."
The management teams from both JD Sports and Sonae would play a "key role" in the future strategic and operational management of the combined business across Iberia.
Following completion, JDSH will have as shareholders JD, Sonae and Balaiko with shareholdings of approximately 50%, 30% and 20%, respectively.