Indivior plunges on profit warning after launch 'friction'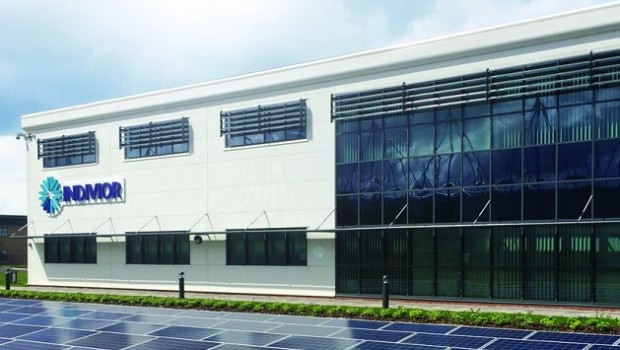 Indivior issued a profit warning due to a slower than expected launch of its new Sublocade product and changes in the US market for its main money-spinner, including challenges from a rival generic treatments.
On 15 June, rival Dr Reddy's Laboratories won approval from the US drug regulator for its generic version of Indivior's Suboxone Film for the treatment of opioid addiction and said it planned a launch imminently.
The FTSE 250-listed company applied for an injunction against Dr Reddy's to stop it from launching its generic version, pending the outcome of the recently filed litigation by the UK company related to its US patent number 9,931,305, but Indivior now "seeing the market impact" of Dr Reddy's generic sublingual film sold into the US market. But it does not know the exact quantity of product sold prior to the issuance of a temporary restraining order.
Until the impact of the rival launch is "better understood", Indivior said it now cannot reliably provide updated guidance, retracting the previously indicated expected revenue of $1.13-1.17bn and net profit of $280-320m.
Shares in Indivior fell almost 37% to below 250p on Wednesday morning.
A current rough estimation Dr Reddy's launch activities is seen producing around a negative $25m impact to net revenue, while higher rebates in generic tablets is resulting in discounting cutting prices 75-80% below list price.
This Managed Medicaid sales channel currently represents the majority of overall growth in the US market, has already resulted in lower than expected net revenue for the company, estimated to be at least $50m of net revenue impact.
SUBLOCADE ROADBLOCKS
Furthermore, another $50m impact is seen from a slower than expected launch of Sublocade, Indivior's new once-monthly version of the opioid addiction treatment, where there has been "some friction" in the new distribution and reimbursement model that has had an impact on physician willingness to prescribe at higher levels.
Chief executive Shaun Thaxter said: "Given the swift and material change in US market dynamics as well as the early-stage reimbursement and distribution model challenges we are experiencing with Sublocade, we are removing our FY 2018 net revenue and net income guidance.
"We are continuing to monitor US market developments to better gauge DRL's launch impact. We know that they are skilled in rapid distribution in quantity and, as such, there is a range of uncertainty around the amount of product they were able to ship before the temporary restraining order (TRO) was granted by the court. We are making progress in overcoming Sublocade's early stage challenges and continue to expect to deliver peak net revenue of $1bn-plus."
As a result, the company has begun to look at ways of cutting costs, initially targeting at least $25m in cost savings in 2018, to partially offset the financial impact of these developments.
Indivior's half-year results are due on 25 July, where more details on the above issues have been promised.
CHALLENGES ALWAYS EXPECTED
Broker Stifel said the Sublocade launch "was always expected to raise challenges given it is a controlled substance that requires administration by a caregiver in the doctor's office rather than the typical psychiatrist writing a prescription".
That said, Stifel analysts said the size of the market for opioid use disorder treatments and the clear benefits of a once monthly treatment such as Sublocade were expected to lead to a strong uptake.
"Encouragingly, Indivior has received better than expected reimbursement by private payers with coverage standing at greater than 55% of US covered lives at this point. The company remains confident of achieving its target of c.80% coverage by the end of 2018," the analysts said, noting that a a potential impediments had previously been mooted about psychiatrist ability and readiness to store scheduled medicines on site.
Stifel said it was reducing its Sublocade forecasts, expecting sales of $31m in 2018, down from $94m and expects Sublocade to achieve peak sales of circa $960m by 2022.
"The news today is unexpected," said RBC Capital Markets with the update implying a 30-40% cut to profit, but noted that the share price had already begun to reflect a weaker outlook for the Film franchise in light of the Reddy's newsflow.
"Ultimately, we are more focused on concerns with Sublocade given this asset is the future of the company and, on this, the news today is disappointing, albeit the guide is in line with our FY18E estimate of $50m. Having spoken to the company we see these issues as likely continuing into FY19E, with the implied impact to our revenue number being potentially as high as c30% in that year but more will be known on this as the year progresses, and ultimately we do not see this impacting the long-term potential for the asset ($1.5bn peak sales)."
Alongside revenues of circa $250m and further cost savings, RBC does not see balance sheet concerns that some others have mentioned. "Stripping out Film from our SoTP model and bringing down our Sublocade value by 30% implies a price of 330p. We see the current share price move as out of kilter with the underlying valuation, particularly for Sublocade, albeit sentiment will likely weaken as investor perceptions of Indivior, and more importantly of its risk profile, continue to be an issue."