IMI gobbles up Bimba in £148m deal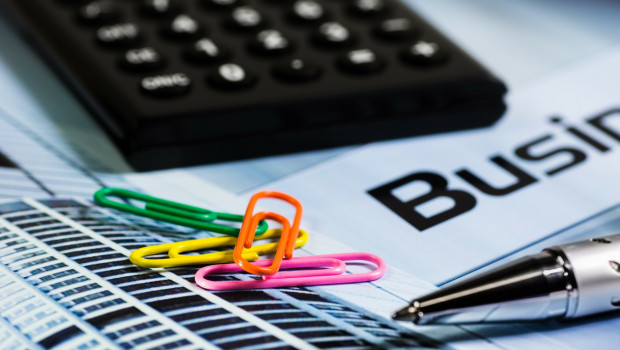 IMI has agreed to acquire Bimba, a manufacturer of pneumatic, hydraulic and electric motion solutions with an extensive distributor network principally servicing the North American industrial automation market, it announced on Thursday.
The FTSE 250 company said Bimba would become an "integral part" of IMI Precision Engineering, with the acquisition said to represent a "significant strategic step" for the division.
Consideration for the transaction would be $198m (£148m) payable in cash on completion from existing bank facilities.
In addition, IMI said it had set aside $2.5m for the purpose of staff retention.
The acquisition was fully aligned with the group's strategy, and was an "excellent" fit with IMI Precision Engineering, the board said.
"Bimba will nearly double the size of IMI Precision Engineering's US industrial automation business, providing market-leading distribution and complementary products, with minimal overlap," IMI's board said in its statement.
The plan was to progressively move Bimba margins closer to those of IMI Precision Engineering, with the transaction expected to be earnings-enhancing in the first full year of ownership, with return on capital exceeding IMI's cost of capital within the first three years.
"The transaction is fully aligned with IMI's strategy and fulfils its stated objective of increasing its US revenues while extending IMI Precision Engineering's presence in its core industrial automation segment," the board explained.
"In particular, the acquisition provides the platform to accelerate IMI Precision Engineering's North American growth objectives by leveraging both Bimba's strong brand and its market leading US distributor network.
"The combination will also materially improve Bimba's profitability with margins expected to progressively move closer to those of IMI Precision Engineering as it adopts IMI's operational excellence programme."
Completion remained conditional on merger clearance, and the approval by Bimba's employee stock ownership plan, both of which were expected to take place in early 2018.
Bimba, founded in 1957, manufactures an advanced range of actuators and associated products primarily for the industrial automation market.
It has a blue-chip client base, extensive distributor relationships and a significant installed base.
The company's head office is located in Chicago, Illinois and it operates from nine locations - seven in the US, one in Mexico and a sales office in the Netherlands.
IMI said the vast majority of its revenues were in the US, and it had around 500 permanent employees.
Patrick Ormsby - the long-term president of Bimba - and all of his executive and management would remain with Bimba after completion.
"Bimba is a terrific company which is perfectly aligned with IMI's strategic objectives and we are delighted to welcome all of its employees to the group," said IMI chief executive Mark Selway.
"Bimba will significantly enhance IMI Precision Engineering's current position in the US industrial automation market."
Selway said the enlarged product portfolio would increase IMI's competitiveness, and Bimba's extensive distributor network would materially improve IMI Precision Engineering's US market access.
"We are really excited about the future and look forward to working with the Bimba team."
For the year ending December 2016, Bimba generated revenues of $109m and adjusted EBITDA of $13.3m, which included a pro-forma adjustment for an assumed $1.5m increase in plant and operational improvement resource.
In 2017, the Bimba business was expected to grow in line with IMI Precision Engineering's North American business, and to produce unaudited external revenues of $120m and adjusted EBITDA of $16m. with the same pro-forma adjustment of $1.5m included for additional operational resources.
IMI's board said the acquisition would add "breadth and depth" to both companies' existing product offerings by combining Bimba's complementary cylinder products with IMI Precision Engineering's valve and air preparation portfolio, with minimal overlap.
The integration team's first priority would be to present a unified approach to the market, while building a platform to accelerate the commercial and distribution opportunities which the combination creates.
In addition to commercial benefits, the acquisition would generate significant opportunities as IMI's industry-recognised operational improvement processes were progressively rolled out across Bimba's manufacturing operations.
On completion, an initial 12-month programme - focussed on readying the business for accelerated growth - would be implemented. and would be followed by a three-year programme of synergy delivery and performance improvements.
Hard synergies in the order of 7% of revenues were considered achievable.
"This is an exciting and transformational next step for Bimba as it becomes an important part of an internationally-recognised global engineering business," commented Bimba's chief executive, Patrick Ormsby.
"We now have the opportunity to grow our business beyond the US, offer our customers enhanced products and services and compete more effectively.
"The management team will remain with the business and we are all very excited by the significant opportunities that this deal will create."