HomeServe raises £125m to fund acquisition of US-based Dominion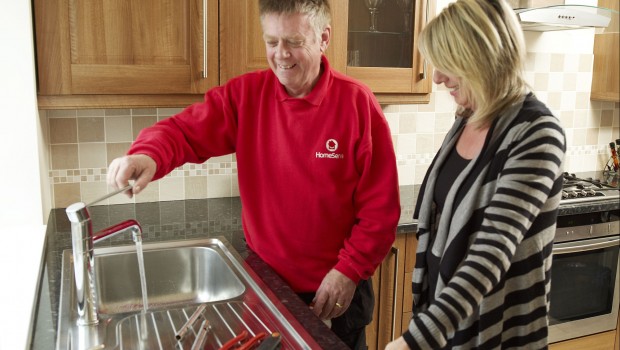 HomeServe has raised gross proceeds of around £125m through the placing of 15.2m shares at 820p each to fund the agreed acquisition of some of the trade and assets of the home assistance cover business of US-based Dominion, a wholly owned subsidiary of Dominion Energy, which it said will accelerate the growth of its North American business.
The deal, which is being carried out through HomeServe's wholly-owned subsidiary, HomeServe USA Repair Management Corp, has an enterprise value of $143m and will be funded through a cash placing.
HomeServe said the financial rationale for the deal is "strong", with return on invested capital in excess of its cost of capital in the first year of ownership. The acquisition, which will be completed in two tranches, is expected to add at least $10m of profit before tax and amortisation to HomeServe in FY18 following the completion of Tranche 1, and at least $17m in FY19 following the completion of Tranche 2. The transaction is expected to be immediately accretive to adjusted earnings per share.
Dominion offers a variety of home protection programmes across 16 states, concentrated in the Mid Atlantic region of the US.
Tom Rusin, chief executive officer of HomeServe in North America, said: "This agreement with Dominion is another major step forward for HomeServe. It gives us the opportunity to add a significant number of customers, policies and new partner relationships that are complementary to our existing business.
"We have demonstrated over the last few years that we are capable of growing our business both organically and through utility policy book acquisitions. This is largely due to our relentless focus on the customer experience, which we believe is second to none in the home assistance marketplace."
Also on Thursday, the company said it had "a good" first six months of the year and remains on track to deliver further strong growth in FY 2018, as described in the full year results in May.
Group revenue rose 17% to £366m, or 12% at constant currency, while adjusted operating profit was up 13% on the previous year to £35m, with the benefit of £2m favourable exchange movements. Meanwhile statutory pre-tax profit slipped to £21m from £22m due to an increase in interest and amortisation charges as a result of investments and acquisitions in FY17.