HMRC forces Argos to pay £3.2m for staff underpayments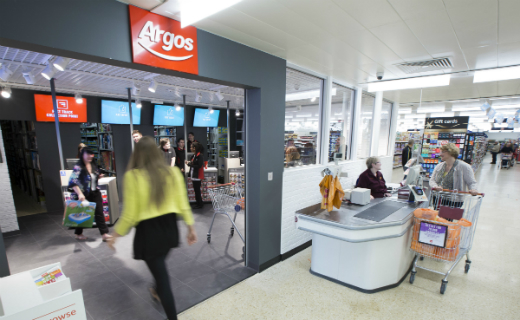 Argos, part of the supermarket group Sainsbury's, has been being made to pay £2.4m in back wages and a £1.5m fine after an HMRC investigation found the retailer had been paying less than the legal minimum wage to thousands of workers.
Argos, which was acquired by Sainsbury's last year, will pay £800,000 of the fine as part of a discount for agreeing to stump up the cash within a fortnight.
As part of a naming-and-shaming-and-fining system that came into force in 2013, HMRC levied the charges as it found Argos had asked staff to attend briefings and take part in security checks outside the working hours for which they were paid.
The tax authority said the underpayment covered 12,000 current employees and more than 25,000 former staff.
On Wednesday Debenhams was fined £63,000 and forced to pay back nearly £135,000 to 12,000 workers who had been underpaid, while HMRC last year forced Sports Direct to pay £1m to temporary staff found to have been paid less than the minimum wage due to requirements made of staff outside the hours they were paid.