Hikma Pharma trims guidance as generic Advair talks continue with FDA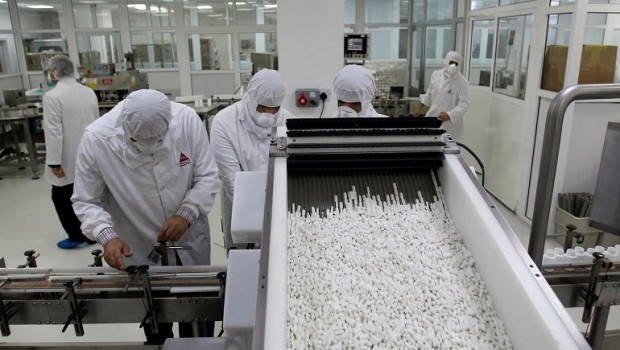 Hikma Pharmaceuticals reported a 1% rise in first-half sales and flat profits, but trimmed its guidance for the full year as the generic drugs arm faces tougher market conditions and continues discussions with US regulators over a key generic asthma drug.
Group revenue of $895m in the first six months of the year, up 1% year on year and up 5% in constant currencies, and for the full year management now see it rising to "around $2bn", down from previous guidance of $2-2.1bn issued in May.
With core operating profit $176m flat, but up 3% in constant currency thanks to a good improvement in generics profitability, offset by a weaker performance from branded drugs, chairman and chief executive Said Darwazah said it was a "stable" performance "in an increasingly challenging environment".
In the US he said competition "is increasing and pricing pressure is intensifying", though sales and profits in the injectables business remained resilient.
"The tougher market conditions did however continue to limit growth in our generics business. We remain focused on executing our generics strategy and we have strengthened the management team and further restructured the cost base to provide a robust and efficient platform to support pipeline execution and future growth."
Group core basic earnings per share of 45.4 cents was down 6% at the reported level and down 3% in constant currency rates after 40m new shares were issued as part of the acquisition of West-Ward Columbus.
Branded revenue declined in the first half, primarily as a result of the devaluation of the Egyptian pound at the end of 2016 and shipment delays during Ramadan and Eid, but Darwazah remained confident that a "much stronger" performance will follow in the second half, meaning branded sales are expected to remain roughly flat for the year.
Hikma, which in June dropped out of the FTSE 100 after its shares were hit by the US Food and Drug Administration's rebuffing of its generic version of asthma drug Advair in May, cut its generics guidance for the full year to $620m, from the $670m given in May.
Guidance for injectables was also snipped to $775m, from the $800-825m indicated before.
TAKING ACTION, TALKING TO FDA
"Across the group, we are taking actions to deliver value from our marketed products, invest in our pipeline and enhance the efficiency of our operations, to ensure we remain well positioned for future growth," Sawwazah said.
The group was "continuing constructive discussions" with the FDA after the regulator raised questions in its 'complete response letter' on Advair.
"Since then we, supported by our partner Vectura, have had constructive discussions with the FDA and we have been able to clarify and resolve a number of the questions raised," the company said.
"The discussions with the FDA have confirmed our initial assessment that there are no material issues regarding the substitutability of the proposed device. We are in ongoing discussions with the FDA to address the remaining questions and will provide a more detailed update to the market as soon as we are able to do so."
Hikma also on Thursday announced an expansion of its existing licensing and distribution agreement with Takeda Pharmaceutical, adding new products to its portfolio in the Middle East and North Africa.
Darwazah said existing sales and marketing teams, with particular expertise in promoting cardiovascular and diabetes treatments, "are well positioned to drive patient access for Takeda's products".
NEW THREE YEAR LOW
Shares in Hikma were down more than 13% to just over 1,100p on Thursday morning, their lowest since the autumn of 2013.
Broker Numis noted core EBITA of $176m was slightly ahead of consensus expectations of $170m but light of short of its own forecasts of $184m due to largely extenuating circumstances in the branded business.
Working through the new guidance by division: lower injectables sales at higher margins, lower generics at lower margins, and branded broadly in line, analysts now derive 98 cents of adjusted EPS versus consensus of 106 cents.
"This is possibly less bad than feared with some encouraging comments regarding Advair (constructive dialogue with FDA/no material issues) and an expanded strategic partnership with Takeda in MENA offering further evidence of Hikma's valuable Branded business."
Numis left its 2018 forecasts that had already accounted for increased competition in US injectables.
"With balance sheet strong, [we] believe Hikma is well placed to trade through the current uncertainty in US, with 75 products launched in H1 and R&D investment of 7% of sales set to drive a return to stronger growth."