Hikma and Vectura disappointed by FDA's generic Advair response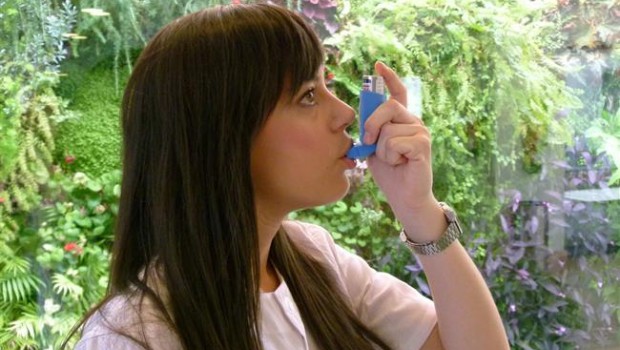 After receiving an unfavourable verdict from US drug regulators, Hikma Pharamceuticals and Vectura felt there was a "low likelihood" that their generic version of asthma treatment Advair would be approved this year.
Hikma, the proposed manufacturer of the drug that will be delivered using a Vectura inhaler and a drug formulation, received a Complete Response Letter from the US Food and Drug Administration categorised as 'major', which means the drug application will require significant amendments.
'Major' categorisations can have two outcomes - either requiring major amendments from a large number of minor observations, or a major amendment due to a major observation such as bioequivalence or a device issue requiring further study.
Hikma said it would need to fully review the CRL and discuss it with the FDA, but both believed there was "a low likelihood of approval this year" and for Vectura this meant it does not anticipate receiving an approval milestone or sales royalties for the VR315 programme in 2017.
"Based on the initial assessment no material issues were raised regarding the substitutability of the proposed device," Hikma said.
"Hikma and Vectura are committed to bringing this important product to the US market and have confidence in the future approval of the programme as an AB rated substitutable product."
Vectura is due to receive a $11m milestone payment on approval of the abbreviated new drug application (ANDA) plus a mid-teen percentage royalty on net sales of VR315 in the US.
Investors in the drug device maker have had high hopes for this programme, with analysts at RBC recently calling VR315's approval in the US "arguably the most important launch from Vectura's pipeline for the next circa-4 years".
Earlier in the week Mylan received a CRL for its generic Advair also classified as "major" by the FDA, but it had substitutability issues directly related to human factor studies.
Broker Numis presumed the programme will incur "a minimum 12-month delay, with a full review of the letter and discussions with the FDA crucial to resolving the path ahead".
As no material issues were raised regarding the substitutability of the proposed device, analyst Paul Cuddon said he only saw potential for "very modest downside" for Hikma with the company's valuation well underpinned by the injectables, generics and branded divisions.
"Advair is a complex product, with multiple device, formulation, dosing, useability and manufacturing complexities. There remains a significant need for lower cost generic options in the class, given the high patient co-pays and overall costs to the US healthcare system. Hikma was confident in its application, but has now been given detail of where its application falls short."
Earlier in the week Cuddon pointed out that a 'major' CRL could have two outcomes.
The first would require "amendment from a larger number of what are still minor observations (possible given complexity of combination inhalers) that FDA then responds to in 10 months - this would significantly de-risk eventual approval (equivalent to previous FDA "approvable" letter) but imply a longer time to market".
The second 'major' CRL outcome could require "a major amendment due to a major observation (e.g. bioequivalence, device issue requiring further study, equivalent to previous "not approvable" letter) - this is the scenario that implies a valuation downgrade, though at current levels we see it potentially creating an attractive buying opportunity below the value of Vectura's
already approved products".
Hikma's fluticasone propionate and salmeterol inhalation powder is designed as a treatment for asthma and the maintenance treatment of airflow obstruction and reducing exacerbations in patients with chronic obstructive pulmonary disease, as part of the ANDA is delivered using Vectura's proprietary dry powder inhaler and formulation technology.