GVC sees £160m hit from UK govt betting stake changes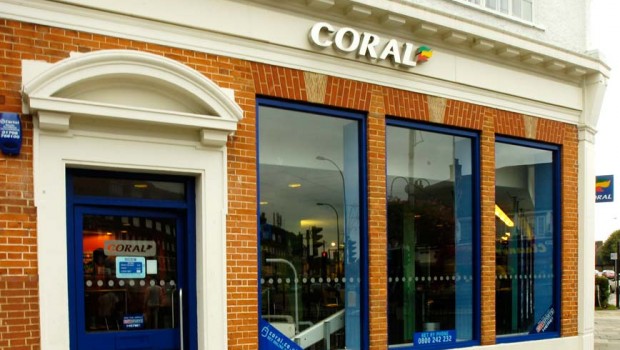 Ladbrokes Coral owner GVC said the planned new £2 maximum stake on gaming machines would cost it £160m, but said it would challenge the government's decision in court.
GVC said it had already factored in the cut when it made its offer for Ladbrokes Coral and Thursday's announcement by the government had no impact on the minimum targeted yearly synergies of at least £100m.
"We expect to be able to reposition the business within two years following implementation, with an anticipated fully mitigated impact of around £120m on Group EBITDA secured by the end of this period," GVC said.
"In the first full year the impact on group EBITDA is anticipated to be in the region of £160m. Therefore, we expect to retain a profitable and highly cash generative UK Retail estate. Furthermore, our proven leading multi-channel expertise presents additional opportunities to drive online growth."
"Whilst we welcome the certainty provided by the announcement, we are disappointed with the outcome, particularly given the previous independent evidence on stake cuts published by both the Gambling Commission and the Responsible Gambling Strategy Board," GVC said in a statement.
"It is now important that the industry is given an adequate implementation period to help prepare and plan for the shop closures that will arise, including attempting to mitigate the impact of resultant job losses. Significant re-engineering of the machines and gaming software will also be required to effect these changes."