Government's new housebuilding plans 'could end cosy climate for builders'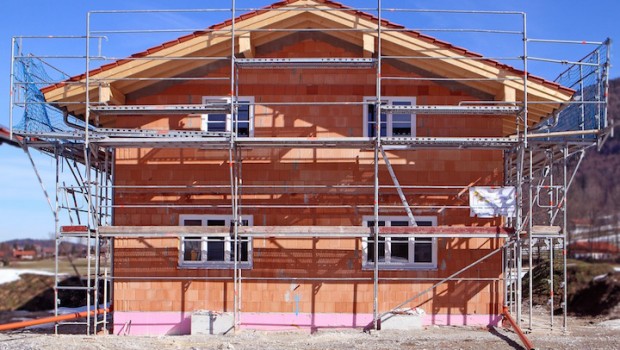 The government has proposed a major state housebuilding push to ease the housing crisis, with one side-effect being an end to the "cosy and golden trading climate" that large building companies currently enjoy.
In a weekend television appearance, Javid pledged that the government would consider increasing borrowing to help fund a serious increase in housing output.
Against the current new homes output of around 150-160,000 per annum, Javid indicated he was aiming for annual output of up to 300,000, a level of housing output not seen in the UK since the 1960s, and suggested an announcement could be made in the budget on 22 November.
However, even though last month's public deficit was the smallest in a decade, an increase in borrowing would be a material about-turn for the government, with Chancellor Philip Hammond still wrestling with national debt of £1.79trn and fighting demands from several other members of the Cabinet as well as Javid.
"We are looking at new investments and there will be announcements," the communities secretary told the BBC on Sunday. "I'm sure at the budget we'll be covering housing but what I want to do is make sure that we're using everything we have available to deal with this crisis.
"Where that means, for example, that we can sensibly borrow more to invest in the infrastructure that leads to more housing, take advantage of some of the record low interest rates, we should absolutely be considering that."
It was not made clear whether the new housing plans would involve direct investment in housing or investment in the infrastructure needed by new communities, said analyst Robin Hardy at Shore Capital.
"If the government is prepared to spend considerably more money, it is likely to be spent in areas that create additional or rival channels of supply to the existing commercial new build market which is focused on home ownership," Hardy said, adding that increasing housing output outside of the current channels, where most development is in the hands of the dozen or so larger house builders, would be "a threat to those house builders at a number of levels".
These threats, Hardy said, included increasing the already-rising pressure on the supply chain for labour and materials, increasing pressure on land prices and forcing development to happen across a lower range of location qualities.
Javid's proposals, if made real, would result in increased competition and therefore slower sales for the major housebuilders, with higher supply putting downward pressure on selling prices.
If the government's instead helps smaller building companies, this would lead to much greater competition for funds from the Help to Buy scheme, plus potential other sources of increased competition if SME builders are helped with planning and funding.
The government's housing white paper in February indicated any material increase in housing would be across a range of tenures, potentially leading to local authority and housing association developments for rental, shared ownership and private sale, with a new national housing corporation to manage major projects.
Shares in major housebuilding companies, including Barratt, Bellway, Taylor Wimpey, Persimmon, Redrow, Countryside and Bovis, were generally trading lower on Monday morning.
Hardy said the potential outcomes of the government's housing shift "would act to undermine the very cosy and golden trading climate that the house builders now enjoy" but not until the Budget would the market know if Javid's vision would be made policy.
"We feel that there should be some heightened concern that the view on the house builders and the view that the good times can roll on forever and that the sector appears untouchable.
"After so strong a rebound after the announcement of additional funding for Help to buy, we still believe that the sector is looking over-bought."