GlaxoSmithKline upbeat on 'promising' data from Dreamm-1 blood cancer study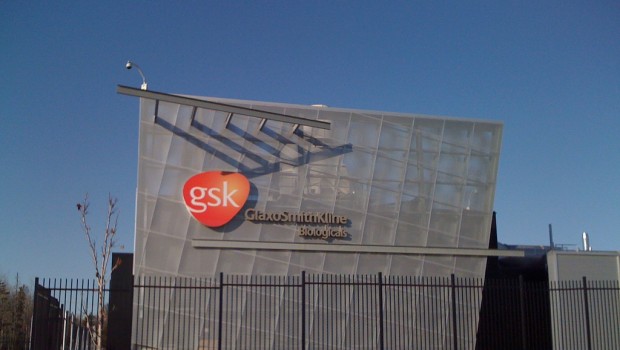 GlaxoSmithKline has presented promising new data from the dose expansion phase of the Dreamm-1 study of GSK2857916, an anti-B-cell maturation antigen (BCMA) antibody-drug conjugate to treat blood cancer.
The FTSE 100 drugmaker said that in the study of 35 heavily pre-treated multiple myeloma patients, the monotherapy demonstrated a 60% response rate and a median progression free survival of 7.9 months.
Multiple myeloma is the second most common blood cancer in the United States, and is generally considered treatable but not curable.
Results were presented during a presentation at the 59th annual meeting of the American Society for Hematology (ASH).
GSK said patients were enrolled in DREAMM-1 independent of BCMA expression levels.
It explained that the study participants were heavily pre-treated, with 57% of the patients having at least five prior lines of treatment and 40% having prior daratumumab treatment.
The most commonly reported adverse events were corneal events and thrombocytopenia, with no dose-limiting toxicities reported.
Infusion-related reactions occurred in 23% of patients without premedication on the first infusion, and no infusion-related events occurred on subsequent infusions.
"The patients participating in the DREAMM-1 trial had very limited options for further treatment, so we are encouraged by the response rate seen in this trial," said GSK's senior vice president of oncology research and development Axel Hoos.
"GSK2857916 is the leading asset in our emerging pipeline of potentially transformative oncology medicines and we plan to rapidly progress its development programme, initiating pivotal monotherapy studies as well as new combination studies in 2018."
Multiple myeloma commonly becomes refractory to available treatments, so research into new treatments was considered "vital".
GSK2857916 was recently awarded 'Breakthrough Therapy' designation from the US Food and Drug Administration, and PRIME designation from the European Medicines Agency.
The company's board said those designations were intended to facilitate development of investigational medicines that had shown clinical promise for conditions where there was "significant" unmet need.
GSK explained that the DREAMM-1 study was a first-in-human, open-label study of GSK2857916 in patients with relapsed or refractory multiple myeloma. The primary objective was safety, with response rate, pharmacokinetics and immunogenicity considered secondary endpoints.
The study consists of two parts - a dose escalation phase in which patients received GSK2857916 at escalating doses, and a dose expansion phase in which all patients received GSK2857916 at the recommended phase II dose.
Results from the dose escalation phase of the study were presented at ASH 2016.