GCP to subscribe for £140m in loan notes after Macquarie green bank buy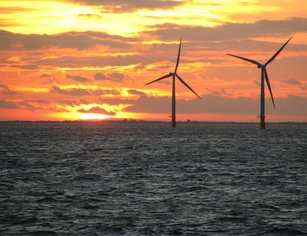 GCP on Friday said it would be subscribing for £140m in loan notes as part of Macquarie Group's completed takeover of the Green Investment Bank from the UK government.
The fund, which focuses on investments in UK infrastructure debt, about £90m will be advanced in the coming days, with expected terms of between 13 – 25 years.
GCP said the notes will be used to finance the purchase and ongoing commitments related to investments secured against 23 UK-based projects across multiple sectors including waste-to-energy, onshore wind, hydro, landfill gas and building retrofit schemes.
"Each of the Projects is in receipt of, or is expected to be in receipt of, revenues arising from either government-backed public-private partnership schemes or government-sponsored mechanisms for promoting energy efficiency or renewable electricity generation in the UK," the company said.
Australian financial group Macquarie said on Friday that it had completed the controversial £2.3bn takeover of the Green Investment Bank from the UK government.
The sale, agreed in April, was criticised severely by former Cabinet ministers and environmentalists, who warned that Macquarie would asset strip the business.
Former Liberal Democrat energy and climate change secretary said at the time the sale was "environmentally irresponsible", and "politically dubious" just ahead of June's General Election.
Macquarie said it would change GIB's name to Green Investment Group to overcome regulatory barriers to using the term "bank" in some international markets.