GAN launches gaming products with NJ's Ocean Resort Casino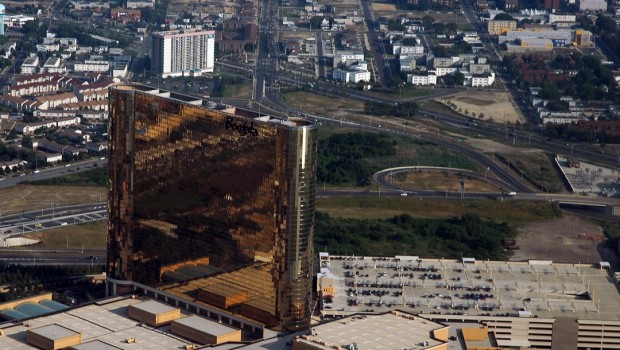 Internet gaming software, services and online gaming content firm GAN announced on Wednesday the it has simultaneously launched both real money online gaming and simulated gaming for Ocean Resort Casino in New Jersey.
The AIM-traded firm said it was supported by its 'Turnkey Managed Services', comprising technical operations management, software development, customer services and payments management, together with associated regulatory consultancy.
GAN's patent, now licensed to Ocean Resort Casino, would reportedly enable the client's guests enrolled in the Ocean Premier loyalty program to sign up online and link their rewards card to their online account, permitting guests to trade in their reward points earned from on-property gaming for cash online, or to earn rewards points from internet gaming, to be subsequently redeemed on-property.
The internet casino was now live, offering residents of and visitors to New Jersey a "market-leading" mobile-first Internet casino website and app, with internet sports betting expected to be launched as an integrated extension in the autumn of 2018, subject to customary commercial and regulatory approvals.
"Ocean Resort Casino is a fabulous casino property, unarguably offering the best quality gaming & hotel in Atlantic City, which has now been optimised for success by the new ownership and leadership. We're privileged to bring this immense property to life online, just as it relaunches in the traditional retail casino market," said GAN chief executive officer Dermot Smurfit.
"We're excited to deliver not just another 'me too' Internet casino, but to also bring online for the first time the capabilities unlocked only by GAN's convergence patent which may give casino patrons in New Jersey a compelling economic rationale to play online with Ocean Resort Casino rather than established incumbent casino operators already online in this fast-growing market.
"Ocean Resort Casino is anticipated to be material to GAN's revenue and earnings in the second half of 2018."
Frank Leone, CEO of Ocean Resort Casino, added that GAN delivered "efficiently and cost-effectively" for the casino, and possessed a "strategic patent" which would give the property a competitive advantage with casino guests in Atlantic City who also chose to gamble online.
"Furthermore, GAN's proven platform, 'dual-mode' simulated gaming as well as real money internet gaming and track record of client success in the New Jersey market are among the many reasons we chose GAN to bring Ocean Resort Casino online in 2018."