Galliford Try hails 'increased certainty' in social housing partnerships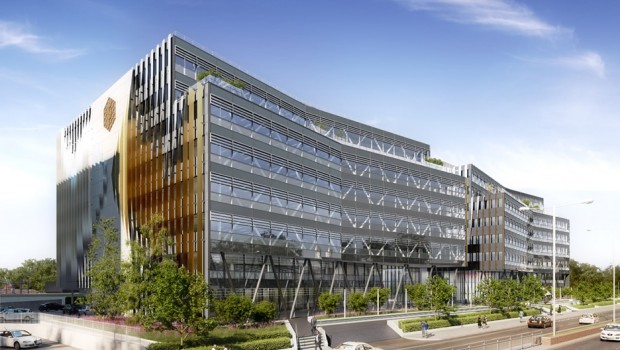 Galliford Try's council partnerships arm has benefited from "increased certainty" following recent government announcements and has a record order book, while housebuilding sales rates and the construction order book have remained unchanged since the year end.
Linden Homes showed an average sales rates of 0.62 units per site per week since the start of the financial year in July, unchanged from the last full year but up from 0.56 in the first quarter last year.
Sales reserved, contracted or completed reached £652m versus £614m a year ago.
The landbank shrank to 11,200 plots from 11,250 at the year end though the company said opportunities were "remaining positive" and that 100% of land required for the current financial year is in place and 93% of land is secured for the financial year to 30 June 2019.
"Our Partnerships & Regeneration business is capitalising on its strong position in the sector, delivering accelerated growth and operating margin progression in line with its strategy," said chief executive Peter Truscott.
"The operating environment following recent Government announcements has provided increased certainty to clients to bring forward investment."
This has helped the partnerships order book grow to a record level of £1.3bn from £1bn at the year end and £873m a year ago, seeing significant growth in pipeline opportunities as preferred bidder and within the secured landbank for land-led, mixed-tenure schemes.
"The integration and performance of Drew Smith, acquired in May 2017, has been positive and there has been excellent growth in the new regional businesses in the East Midlands and West of England as they establish balanced portfolios of contracting and mixed-tenure opportunities," Truscott said.
Construction's order book remained at £3.6bn as in June as it maintains selective over which bids it competes for.
Back in May, the company was forced to announce a one-off charge of £98.3m related to two large legacy contracts. At final results in September it said there has been "no material movement in this position" and it has taken a proactive approach towards managing the contracts through to completion, with "significant involvement" of the executive team, which Truscott said remained the position today.
He said 94% of projected revenue for the financial year to 30 June 2018 is secured with 51% of projected revenue for the financial year to 30 June 2019 secured.
Since the start of the financial year, average net debt has been below budgeted levels.
Truscott said: "We continue to make good progress against our strategy to 2021 with clearly defined plans across all of the three businesses that are integral to Galliford Try, which provides the Board with confidence in its ability to deliver a strong performance even in a period of lower growth in the wider economy."