Fresnillo reports on 'strong' first half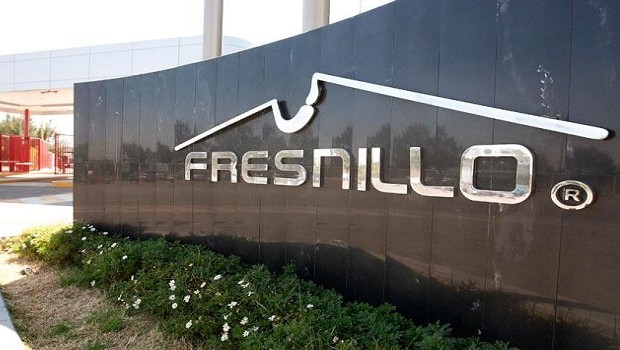 Fresnillo reported some solid numbers in its first half on Thursday, with adjusted revenue rising 11.5% to $1.07bn, while gross profit and EBITDA rose 16.6% and 10.2% respectively to $460m and $522.5m.
The FTSE 100 company said its profit from continuing operations - before net finance costs and income tax - in the six months to 30 June was $377.9m, up 24.2%, while its profit for the period surged 87.2% to $310.1m.
Basic and diluted earnings per share from continuing operations totalled 41.9 cents per share, ahead 84.6%, while its adjusted earnings per share rocketed 200.8% to 36.7 cents.
Fresnillo said it generated $540.3m cash from operations, before changes in working capital, which represented growth of 13.7%, although net cash from operating activities dropped 13.2% to $354.2m.
The company claimed a "strong" balance sheet, with cash, cash equivalents and short-term investments as at 30 June of $884.9m.
On the operational front, silver production was said to be up 11.2% at 28.0 moz, while gold production was "broadly in line" at 446 koz.
"We are pleased to report a strong first half of the year, with silver production up 11% and gold production stable at 446 thousand ounces," said chief executive Octavio Alvídrez.
"This performance was driven by the successful ramp-up of San Julián (phase I) since its start-up in the second half of 2016 and the operational improvements made at the Fresnillo mine.
"The turnaround plan at the Fresnillo mine continues to progress with ore processed increasing for the fourth consecutive quarter."
The board said the construction of San Julián phase II was completed on time and on budget, with commercial production having begun mid-July.
It added that the turnaround plan at the Fresnillo mine was continuing to show "good signs" as the volume of ore processed increased for the fourth consecutive quarter.
Fresnillo said it was on track to achieve its 2017 production target of 58-61 moz silver, including Silverstream, along with 870-900 koz gold.
"We completed the construction of San Julián phase II on time and on budget and I am confident that this new mine will be further proof of the effectiveness of our strategy of continued investment in quality growth," Alvidrez explained.
"We are applying the same disciplined approach to the construction of the pyrites plant in the Fresnillo district and the second line of the dynamic leaching plant at Herradura and expect to commission both projects in 2018.
"We have intensified exploration activities around our mining districts and prioritised areas with the greatest potential. We are confident that these efforts will provide a solid base upon which our future growth will be built."
Fresnillo's board declared an interim dividend of 10.6 cents per share, for a total dividend payout of $78.1m.
Octavio Alvidrez said the "solid" operational performance was supported by higher metal prices, delivering good financial results during the period.
The company's "ongoing commitment" to investing in cost reduction initiatives and efficiency projects was "increasingly relevant", he added, as some cost pressures in Mexican pesos were starting to be evident after the devaluation of the Mexican peso relative to the dollar.
"We will continue to work on maintaining a competitive cost position and preserve our profit margins.
"Our priorities for the second half of this year are to make further progress to ensure Fresnillo is operating at full capacity as well as the ramp-up of San Julián phase II.
"I am confident that we are well positioned to meet our 2017 production targets and establish the basis for long-term growth as we approach the 10 year anniversary of Fresnillo plc."