Foxtons revenue drops in 'challenging' London market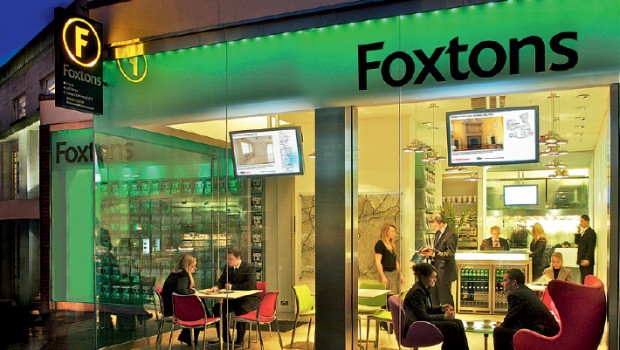 Estate agency Foxtons reported a drop in third-quarter revenue on Wednesday amid challenging conditions in the London property market.
In a trading update for the quarter to 30 September, the company said revenue fell to £35.1m from £37.5m in the same period a year ago, taking total revenue for the nine months to £93.7m, down from £106.3m. The company said this performance was in line with its expectations.
Meanwhile, the performance in lettings was "resilient" as the implementation of several initiatives drove a modest growth in volumes versus the year before. This was partially offset by the expected impact of the downward pressure on rents across the market, however, which meant quarterly lettings revenue slipped to £22.5m from £22.9m.
Sales revenue in the quarter declined to £10.3m from £12.3m, while revenues in the company's mortgage business, Alexander Hall, were unchanged at £2.3m.
Chief executive officer Nic Budden said: "This was a resilient third quarter performance when set against the challenging conditions in the London property market. We have maintained our relentless focus on delivering a leading proposition for our customers and in our lettings business we are pleased with the reaction to our recent growth initiatives."
Nicholas Hyett, equity analyst at Hargreaves Lansdown, said: "The downturn in the London property market was never going to be pleasant for Foxtons, and property sales have been particularly vulnerable to a less buoyant market.
"However, the more service orientated divisions are proving more resilient, with letting revenues holding up well. Those more predictable revenue streams will be particularly welcome if the current housing slump were to turn into a full blown rout - house buying might stall but people still need to live somewhere."
ETX Capital analyst Neil Wilson said: "Headlines that read 'London house prices fall at fastest rate since 2009' do not signify good news for capital-focused estate agent Foxtons.
"So there was little surprise contained in today's trading update despite the rather gloomy picture it paints. In fact, despite the softer market the shares rose more than 6% 77.5p, so accustomed are investors to bad news from the London property sector."