Fixed-income, global equity funds popular post Brexit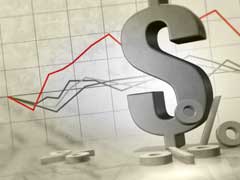 Fixed-income and global equity funds are enjoying an uptick in money inflows in the wake of UK's non-binding Brexit referendum, which sent jitters racing through investment community both before and since polling day.
This after investors pulled hundreds of millions of pounds from the UK All Companies and Property sectors ahead of the vote, Investment Association data for May showed.
Hargreaves Lansdown senior analyst Laith Khalaf said that with most economic forecasts now downbeat, investors' focus on income was sensible. That explained why UK Equity Income funds and Corporate bond funds had been popular with investors since the referendum result.

"Its disheartening to see money (reportedly totalling £198m) being withdrawn from ISAs ahead of the referendum, as those tax shelters are now lost forever."
"Property funds in particular could be in for a bumpy ride, given the price adjustments we have already seen as a result of the difficulty in valuing properties since the Brexit vote," said Khalaf.
"If money continues to flow out of this sector, we could see more funds swinging their price down to reflect this, and possibly liquidating holdings in order to create a buffer against withdrawals," he said.
Hargreaves Lansdown's data showed that of the 39 fund sectors available, 26 witnessed positive flows in the period 24-30 June.
Its most popular fund sectors were global, uk equity income, specialist, GBP corporate bond and North America. Least popular were global emerging markets, UK smaller companies, Europe excluding UK, property and UK All Companies.
"Private investors have been moving out of UK and European growth funds into global, US and income funds," Khalaf said in a statement.
Meantime, the Investment Association's data showed funds under management fell to £931bn in May 2016, down 2.8% from £957bn a year earlier.
Net retail sales plunged to -£342m, from £1.7bn. Net institutional sales dropped to £653m, from £1.1bn.
"Fixed-income funds were the most popular amongst UK investors in May (at £315m) as they looked to lower their risk exposure ahead of the EU referendum," said Guy Sears, interim chief executive of the Investment Association.
"It was by far the best-selling asset class as a whole, as well as taking up three of the five top selling sectors," Sears said in a statement.
"The sterling corporate bond sector attracted the highest net retail sales while sterling strategic bonds and gilts were fourth and fifth respectively."
Earlier today, Digital Look reported that JP Morgan had cautioned clients that it did not expect a sustainable rally in global stocks like the one seen between February and April.
JP Morgan pointed to a host of reasons to back up its assessment, advising investors to remain focused on those stocks that stood to benefit from falling sovereign bond yields.