FDA approves Trelegy Ellipta inhaler for GlaxoSmithKline, Innoviva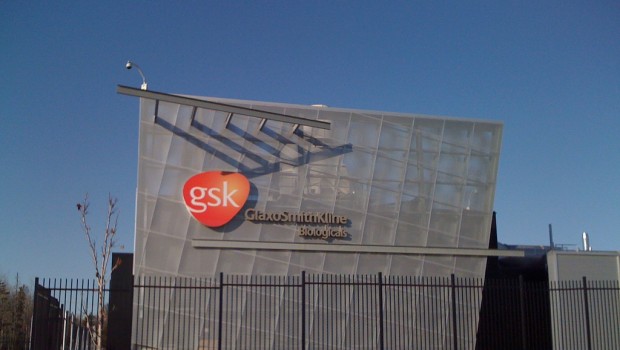 GlaxoSmithKline, alongside Innoviva, announced on Tuesday that the US Food and Drug Administration has approved once-daily, single inhaler triple therapy fluticasone furoate/umeclidinium/vilanterol under the brand name Trelegy Ellipta, for the long-term, once-daily, maintenance treatment of patients with chronic obstructive pulmonary disease (COPD).
The FTSE 100 drugmaker and its Nasdaq-listed peer said Trelegy Ellipta is a combination of an inhaled corticosteroid (ICS), a long-acting muscarinic antagonist (LAMA), and a long-acting beta2-adrenergic agonist (LABA), delivered once-daily in GSK's Ellipta dry powder inhaler.
It said it is the first once-daily product approved in the US that combined three active molecules in a single inhaler for the maintenance treatment of appropriate patients with COPD.
The FDA-approved strength is FF/UMEC/VI 100/62.5/25 mcg.
"COPD is a progressive disease that can worsen over time, and represents a significant burden to patients and healthcare systems," said GlaxoSmithKline senior vice presicent and head of its global respiratory franchise, Eric Dube.
"The approval of Trelegy Ellipta, and the addition of a once-daily single inhaler triple therapy to our portfolio of respiratory medicines, is an important milestone for GSK that builds on our long heritage in this area."
Following this approval by the FDA, Trelegy Ellipta will be available in the US shortly.
Regulatory applications have been submitted and are undergoing assessment in a number of other countries, including the European Union, Australia and Canada.
On 15 September, the European Medicines Agency's Committee for Medicinal Products for Human Use issued a positive opinion recommending marketing authorisation for FF/UMEC/VI as maintenance treatment in adult patients with moderate to severe COPD who are not adequately treated by a combination of an inhaled corticosteroid and a long-acting beta2-agonist.
GSK said 'positive opinion' is one of the final steps before marketing authorisation is granted by the European Commission.
The proposed trade name Trelegy Ellipta remained subject to regulatory approval in Europe.
"This approval represents a significant therapeutic convenience for those appropriate patients already on Breo Ellipta, that require additional bronchodilation or for those patients already on a combination of Breo Ellipta and Incruse Ellipta," said Innoviva CEO Mike Aguiar.
"Trelegy Ellipta is the latest development in our collaboration with GSK and is testament to our ongoing efforts to advance respiratory medicine."