Facebook and Amazon braced for entry into Premier League broadcasting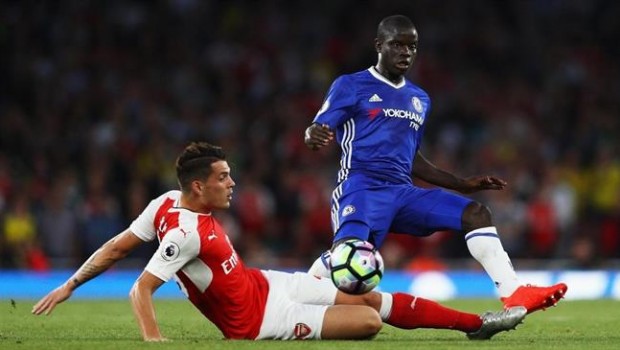 English Premier League clubs could be set to take in even more revenue from broadcasting rights, as tech giants Facebook and Amazon gear up to enter the bidding war in the upcoming months.
According to Manchester United executive vice-chairman Ed Woodward, the US digital giants are preparing to challenge the likes of Sky and BT, who currently share the UK broadcasting rights for the prestigious competition.
The bidding process for the 2019-2022 seasons is due to take place in the new year, with the existing deal currently worth £8.6bn.
Following the release of Man United's full-year results on Thursday in which the club reported record revenues, Woodward told investors the firms were poised to enter the mix in the upcoming auction.
The bidding process for the 2019-2022 seasons is due to take place in the new year
Asked specifically whether Amazon and Facebook would become involved, he said: "Absolutely, I think they will enter the mix."
"We are hearing that around the Premier League table and we are also hearing that from a European perspective in terms of interest in the Champions League and Europa rights. I do think we are going to see an increasing engagement from these and we would welcome the interest."
The two US companies have been dipping their toes further and further into the sports industry in recent months, with Facebook now showing Thursday night NFL games through its platform, while Amazon has recently taken on the UK rights for the ATP tennis tour.
The Premier League has major reach even outside the UK, with many firms keen to exploit the international exposure of the competition.