GKN warns external claims will weigh on full-year profits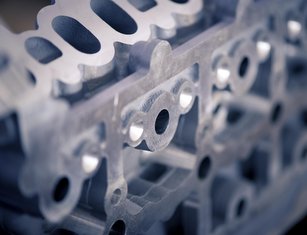 Engineer GKN warned full-year profits before tax will be only slightly ahead of their 2016 level as a result of two significant "commercially sensitive" external claims and continuing headwinds at GKN Aerospace North America, with the latter expected to drag on the group's trading margin.
Those two claims were seen resulting in a charge of roughly £40m which would be incurred in the last three months of 2017.
Third quarter trading at its aerospace arm was described as "disappointing".
Military sales were up and commercial small aircraft sales down but margins were hit by continued pricing pressure and operational issues. A significant non-cash impairment charge will be taken on the North American aerospace business.
Over at its Driveline unit on the other hand, sales were "well ahead" of global industrial production rates which were up 2%.
Full-year margins at Driveline were now seen at a similar level as in 2016 due to one of the above claims.
Analyst Nicholas Hyett at Hargreaves Lansdown noted that the unexpected external claims are equivalent to 5% of last year's operating profits and look to have wiped out pretty much of all the profit progression the group had achieved so far this year.
"These kind of things happen from time-to-time, and while it will dent the share price, it shouldn't drag on the group's long term prospects. Nonetheless, these claims seem to have appeared out of the blue, which rather leaves us wondering whether there are more nasties hiding under the bonnet.
Mysterious external claims aside, Hyett said the underlying performance looks "mixed, but reasonable".
"The Driveline business continues to perform, with Powder Metallurgy putting in a respectable turn as well. Margin problems in aerospace are unwelcome, but what looks like good growth in military is a welcome bonus."
Jamie Constable at N+1Singer said there was "read across" to Senior, where the shares have had a strong run.