Ex-BHS owner Dominic Chappell found guilty of failing to disclose information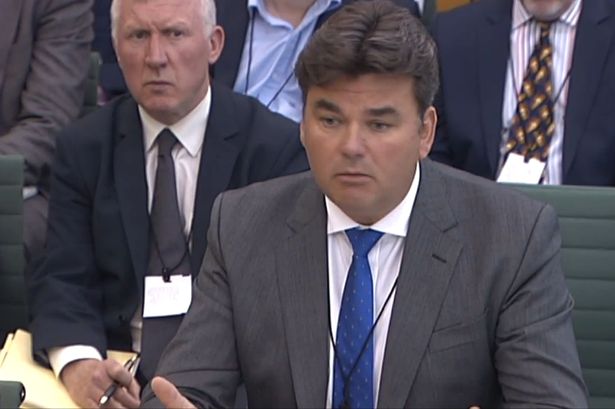 Former owner of the collapsed BHS retail chain Dominic Chappell has been found guilty of three charges of failing to provide documents to the pensions watchdog.
Chappell, a former bankrupt, was charged with neglecting or refusing to respond to three section 72 notices from The Pensions Regulator (TPR) demanding he hand over documents and information relating to the purchase of the company.
TPR also wanted information on transactions involving BHS and Chappel's Retail Acquisitions Limited (RAL) after the sale had been completed.
RAL bought BHS from the retailer Sir Philip Green for £1 in 2015. It went under just over a year later with the loss of 11,000 jobs and a pension fund deficit of £571m.
TPR said Chappell, who denied the charges, also failed to provide it with information about a possible unauthorised disclosure of restricted material.
The regulator had demanded hundreds of documents from Chappell in relation to the pension deficit days after the company collapsed in April 2016. Further requests were made in May 2016 and February 2017.
After a high profile parliamentary inquiry and a public backlash Green, whose reputation had taken a severe battering, agreed a deal with TPR to pay £363m towards the pension deficit.
Chappell now faces an unlimited fine, although he said after the hearing at Brighton Magistrates Court that he would appeal the decision.
District Judge William Ashworth adjourned the case until 19 January, when Chappell will be sentenced at Winchester Crown Court.
Ashworth described some of Chappell's evidence as "not credible" and "incomprehensible".
"All the requests made were valid and reasonable and all the time frames to fulfil these requests were also reasonable."
Chappel said he was "extremely disappointed and annoyed about the outcome".
"I've instructed my legal team to put in an immediate application for an appeal on this case. We feel that this case has not been treated fairly and we will look deeply into this," he said outside court after the hearing.
Nicola Parish, TPR's executive director of frontline regulation, said: "We are satisfied with the outcome of this case, the latest in a series of successful prosecutions by TPR for offences of this kind."
"Dominic Chappell failed to provide us with information we had requested in connection with our investigation into the sale and ultimate collapse of BHS, despite numerous requests."
"The power to demand specific information is a key investigative tool in our work to protect people's pensions. This conviction shows that the courts recognise its importance and that anyone who fails to co-operate with our information notices risks getting a criminal record."
TPR said it was continuing with a separate anti-avoidance action against Chappell over the BHS pension scheme.