Embattled Bombardier sees good demand for $1bn senior note sale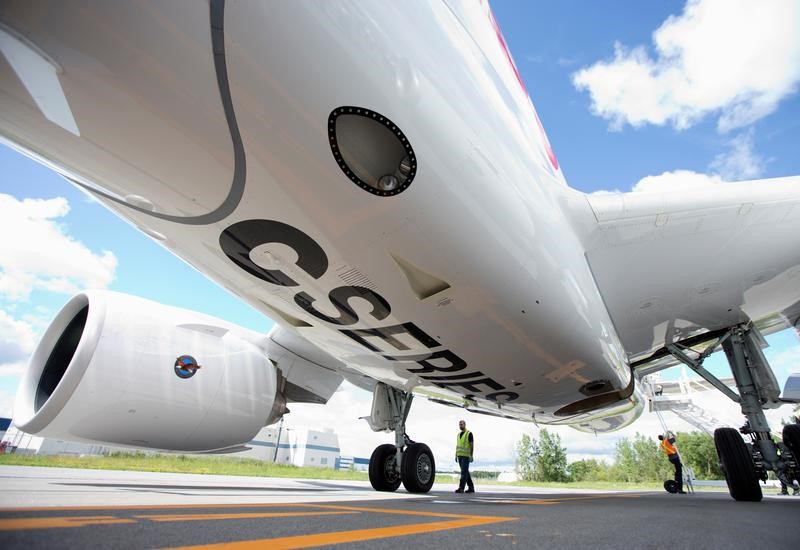 Embattled multinational aerospace and transportation company Bombardier has successfully issued fresh debt in what some observers appeared to judge as a move to bulk-up its balance sheet.
The $1bn of new senior notes, with a maturity of 1 December 2024 and carrying a coupon of 7.50% per year, were priced at par.
According to Reuters, that was at the low end of the 7.5% to 7.75% range at which the notes had been marketed.
Bombardier said the net proceeds would be used to buyback $600m of 4.75% notes due in 2019 via a previously announced tender offer and for "general corporate purposes".
In late October, rival-turned-ally Airbus took a 50.01% stake in Bombardier's flagship C series of commercial jets for one US dollar after the US Department of Commerce recommended slapping a 300% tariff on the Montreal-based manufacturer, which had threatened to scupper the company's flagship project.
The move by the US authorities came as Boeing accused its northern rival of 'dumping' aircraft in its home market - and in an undefended segment of the global jet market - at what it said was an absurdly low cost.
Although the C Series already included more than 50% of US made parts and components in its manufacture, Airbus and Bombardier had further promised US official they would construct a production line in Alabama to build the CS 300s - at an estimated cost in excess of $300m.
Providing some additional respite for Bombardier, in early November EgyptAir signed a letter of intent to purchase 24 CS300 jets, including purchase rights for an additional 12 aircraft.
Bombardier said the firm order contract would fetch a value of approximately $1.1bn, based on the list price of the CS300 airliner, although this could increase to as much as $2.2bn if EgyptAir exercised its options for 12 more aircraft of the same model.