Electra pockets £66m as Euromoney acquires RISI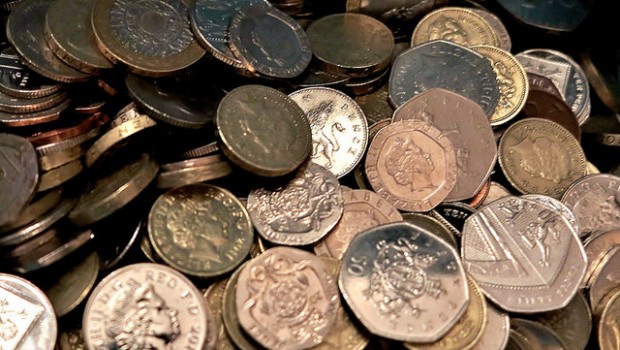 Electra Private Equity's portfolio manager Epiris announced on Friday that its portfolio company AXIO Group had agreed to sell RISI, the information provider for the global forest products industry, to Euromoney Institutional Investor for $125m.
The FTSE 250 firm said the sale, which remained subject to regulatory approvals, would be the sixth major realisation from AXIO's portfolio and was expected to complete in the second quarter of 2017.
Based on current exchange rates, Electra Private Equity would receive proceeds from AXIO of £66m, an uplift of £21m or 46% and equivalent to an increase in its NAV of 45p per share on the valuation of its investment at 30 September 2016.
The sale would increase the total cash proceeds received by Electra from its investment in AXIO to almost £420m, or 4.6x original cost, and the total return - including Electra's investment in the remainder of the AXIO Group, including TechInsights - to more than 5x original cost.
"In AXIO we bought a complex group of assets which we have transformed into high-performance growth businesses," said Epiris partner Alex Cooper-Evans.
"RISI is another example of this approach in action.
"As a result of the focus on management, strategy and execution, RISI not only has grown profits at 15% a year since we invested, but also now is better-positioned, better-invested and has stronger growth prospects than ever before."
Henry Elkington, CEO of AXIO Group, said over the last four years his firm had invested heavily in RISI - bringing in new management, implementing cloud-based systems for sales, marketing, contract management, DRM and finance, expanding the salesforce, launching new segment-specific products, and acquiring an adjacent business in FOEX.
"As a result we have greatly strengthened RISI's market position, accelerated its top-line growth and expanded operating margins.
"RISI is primed for continued growth.
"Euromoney is committed to growing its Price Reporting Agency businesses and we are delighted that RISI has found such a suitable home."
In its recent strategy update, Euromoney highlighted price discovery as a key investment theme, and it said on Thursday that the acquisition of RISI followed the acquisition in August last year of FastMarkets - a provider of real-time metals market pricing information, which had significantly enhanced Metal Bulletin's position in price reporting.
In calendar year 2016 RISI's unaudited revenues were $29.6m, and its unaudited EBITDA was $7.7m.
RISI's revenues were derived predominantly from selling subscription products and had high revenue renewal rates.
Its unaudited gross assets at 31 December 2016 were $29.8m.
On completion, Euromoney will pay $125m in cash for RISI, funded from its existing revolving credit facility.
Completion remained subject to Hart-Scott-Rodino approval in the United States, which was expected to take approximately four weeks.
The acquisition was expected to be earnings-enhancing for Euromoney in its current financial year.
"The acquisition of RISI is another important step in Euromoney's strategy of building a portfolio of leading price reporting agencies in growing international markets," said Euromoney CEO Andrew Rashbass.
"RISI is a very high-quality business which Euromoney is perfectly placed to grow further.
"We look forward to working with RISI management and employees around the world to offer the company's customers products of the highest value."