Department for Transport goes ahead with another eight week contract for Go-Ahead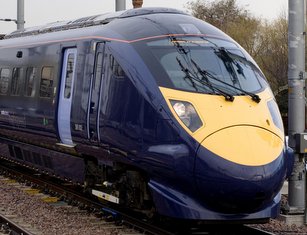 Go-Ahead has just announced that their joint venture with Keolis, London Midland has been given an eight week franchise extension from 15 October to 10 December of this year by the Department for Transport (DfT).
London Midland has been operating train services from London to Liverpool and across the West Midlands since 2007.
Since the last contract began in April 2016 to now, the company has invest $14m in to raising performance and upgrading services such as WiFi and free-in-transit entertainment.
Go-Ahead, who are one of the leading UK public transport providers carry over 1bn customers per year on their 5,200 buses across London where they provide regular service for Transport for London as well as services in Oxford, East Anglia, the South East, Southern and North East England.
The rail portion of the business is split 65% to Go-Ahead and 35% to Kelios and is the largest rail operation in the UK , comprised of Govia Thames Link Rail, South Eastern and London Midland.
DfT have the option to renew the current contract for another 8 weeks to February 4th, 2018 and are shortlisted with just on other company for the next contract.