DCC to buy Shell's Asian liquefied petroleum gas business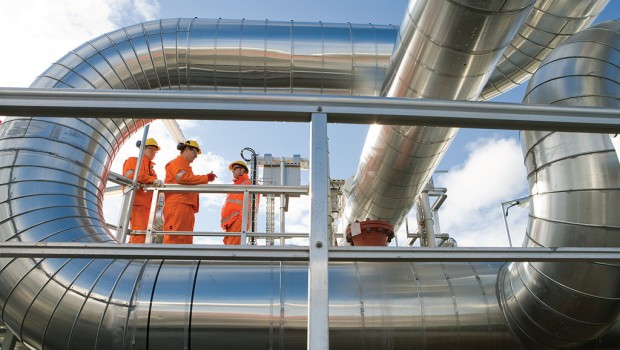 Irish services group DCC has struck a deal to buy Royal Dutch Shell's liquefied petroleum gas business in Hong Kong and Macau for about £120m (HK$1.16bn), subject to regulatory consent.
The FTSE 100 company's acquisition from Shell Gas (LPG) Holdings is expected to complete by the end of March 2018, and following completion it will continue to operate under the Shell brand, based on a long term licence agreement.
The acquisition is in line with DCC's strategy to build a "significant presence" in the global liquefied petroleum gas business market as it claims that demand for it is expected to grow "strongly" in developing markets due to its strength as a portable, clean and efficient energy source.
It will also provide a platform in the Asian region to build a larger liquefied petroleum gas business in the future.
The business provides liquefied petroleum gas in bulk, cylinder and autogas formats to domestic, commercial and industrial customers, as well as services the energy needs of over 100,000 households in Hong Kong and Macau.
In 2016, the business supplied about 74,000 tonnes of liquefied petroleum gas and under DCC's ownership it is expected to deliver yearly operating profit of around £15m (HK$145m).
DCC has been active in development the company as since last May it has committed over £550m for acquisition expenditure across DCC Energy, DCC Healthcare and DCC Technology, including Wednesday's liquefied petroleum gas acquisition.
Outgoing DCC chief executive Tommy Breen, who is to retire after 30 years of service to the company on 14 July, said: "The acquisition represents a further strengthening of our relationship with Shell and gives us a strong market position in Hong Kong and Macau.
"It is also DCC's first material step in building its business outside of Europe and gives DCC a platform for development in the growing liquefied petroleum gas market in Asia."
Breen will be succeeded by Donal Murphy, current executive director and managing director of DCC Energy, the company's largest division.
Separately, the company said that it has been trading in line with expectations and expects that both operating profit and adjusted earnings per share for the year ended 31 March will be "significantly ahead" of the last year and in line with market consensus.