Carillion in talks with banks, government and pensions regulators - reports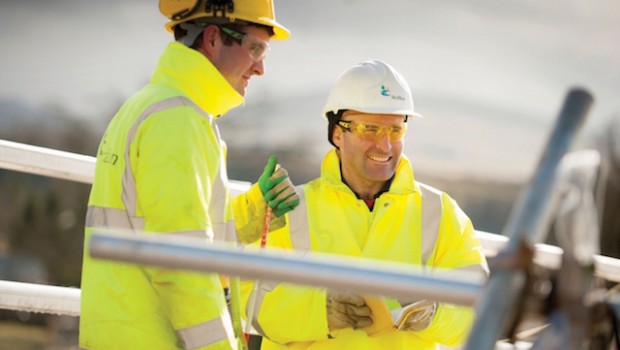 Carillion's pensions trustees will hold talks with the government and pensions regulators as the construction group battles to avoid breaching its banking terms.
The Cabinet Office, Pensions Regulator and Pension Protection Fund are to attend an "emergency summit", Sky News reported on Thursday. This follows the Cabinet Office's overnight confirmation that it had drawn up contingency plans for the event of any collapse of the company.
On Thursday afternoon, Cabinet Office secretary Greg Clark held another meeting with senior cabinet figures including Theresa May's deputy David Lidington, business secretary Liz Truss and ministers from the Treasury and departments including transport, health, education and others to plan for the event of a collapse, the Financial Times later reported.
Carillion, which is one of the main contractors on the government's HS2 rail link as well as on numerous outsourced public sector contracts in health, education, the prison service and with local authorities, had earlier in the week been reported to be nearing an agreement with banks including Barclays, HSBC and Santander over a potential refinancing deal.
Some reports suggested the government would decide the company was involved in too many big projects to be allowed to fail, while lenders could be persuaded to swap some of their debt for equity, while there were also suggestions that the group could withdraw from some less profitable contracts and agree new terms on others.
A government spokesperson said: "The company has kept us informed of the steps it is taking to restructure the business. We remain supportive of their ongoing discussions with their stakeholders and await future updates on their progress."
New short-term funding of around £300m was apparently required by the company from the end of this month, Sky reported, citing one source, with the company carrying a £580m pension deficit.
Average net borrowing last year was between £875m and £925m, Carillion said in November, warning that it expected to breach its debt covenants as full-year profits were going to be "materially lower" than expected.
The construction and outsourcing company, which reported a £1.15bn half-year loss in September, said a combination of delays to certain public private partnership disposals, a slippage in the start date of a significant project in the Middle East and lower than expected margin improvements across a small number of UK Support Services contracts were the reason for profits for calendar year falling short.
Carillion's troubles are not limited to its balance sheet, with the Financial Conduct Authority last week having launched an investigation into the "timeliness and content" of Carillion's announcements in the period leading up to its major profit warning last July. Shares in Carillion lost more than 90% of their value following the warning last summer where £845m of writedowns were unveiled and the chief executive fell on his sword.
With Carillion employing more than 20,000 people in Britain out of 43,000 in total and with dozens of subcontractors and other companies in its supply chain, trade unions called on the government to consider all possible options, including bringing contracts under government control.
Unite, which represents over 1,000 workers at the company, said it had received assurances from Carillion after the company's share price plunge last November and was assured there was nothing to "be concerned about".
Despite the government having drawn up contingency plans, Unite assistant general secretary Gail Cartmail, said: "If taxpayer's money is used to fund corporate mismanagement then the government should be looking to ensure that public sector contracts are brought back in-house at the earliest possible opportunity.
"If the government is forced to institute a rescue package they need to also ensure that the supply chain is fully protected as many of these workers lack even the protection of basic employment rights, as they are employed on a bogus self-employed basis, through agencies and via umbrella companies."