Card Factory revenue grows but margins under pressure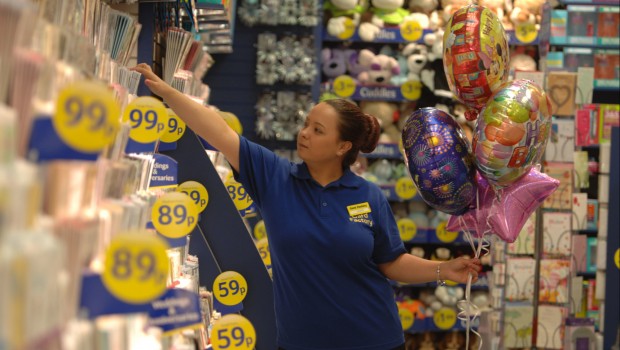 Greeting card retailer Card Factory increased its revenue 6.7% in the nine months leading to 31 October, driven principally by growth in lower margin non-card categories.
Card Factory continued its store roll out in the third quarter, opening eight new UK locations over the three month period, taking its total of net new openings in the year-to-date to 38 stores across Britain.
The group said it remained on track to deliver a total of 50 new UK locations for the financial year as a whole and had started to build a "solid pipeline" of new stores for the coming financial year.
Karen Hubbard, Card Factory's chief executive officer, said, "We have had good third-quarter sales, continuing the momentum seen over the first half of the year, with strong growth in revenue from lower margin non-card categories, such as gifts and dressings."
At September's interims, Hubbard had expressed confidence that the group would continue to make further strategic progress but noted that the full-year profit outturn would likely be hit by some of the headwinds identified in the first half, such as FX and the national living wage, something she harked back to in Wednesday's trading update.
She said, "As previously stated, the business faces ongoing external pressures such as foreign exchange and national living wage, which will continue to impact our margin for the remainder of the year and into FY19, despite the mitigation initiatives we have put in place."
"Nevertheless, we go into the important final quarter with an exciting and extended Christmas offer and remain confident that our quality and value credentials will continue to resonate well with our customers, with the added benefit of EPOS and contactless in every store," Hubbard concluded.
In terms of its online business, Card Factory reported an increased amount of visitors to both gettingpersonal.co.uk and cardfactory.co.uk over the period.
At the end of the period, Card Factory had a net debt position of £156m, up from £128.6m a year earlier, which it said reflected the planned build-up of stock for the upcoming Christmas trading period.
Card Factory shares opened trading on Wednesday very slightly higher at 280.2p.