Capita to compensate investors in collapsed fund, escapes FCA fine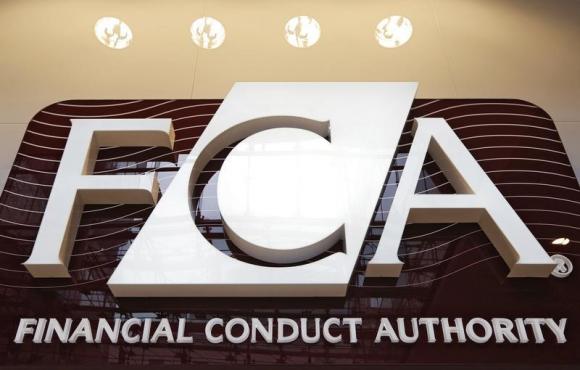 Capita has escaped a fine but has been strong-armed by the financial regulator into paying up to £66m to investors who suffered losses due the collapse of an investment scheme operated by its recently sold asset services business.
But the Financial Conduct Authority let Capita Financial Managers off with a "public censure" rather than a fine over its role as operator of the Guaranteed Low Risk Income Fund, Series 1, which later was known as the Connaught Income Fund, Series 1, which in 2012 was placed in liquidation.
Capita Asset Services, inlcuding the Capita Financial Managers unit, was sold by Capita only a week ago.
FCA found that CFM breached a number of principles by failing to conduct adequate due diligence on the fund prior to taking it on, failed to rectify this failure when it became aware that its processes had been inadequate, failed to adequately monitor the fund consistently, failed to address the serious issues that arose with the fund, failed to ensure the replacement operator was fully informed about the issues which had arisen, and failed to communicate with the fund's investors in a way that was clear, fair and not mis-leading.
The FCA said these many failings "would ordinarily have resulted in the imposition of a penalty" but it "has taken account of the fact that CFM itself would not have been able to make a payment of up to £66m for the benefit of the fund's investors if a financial penalty were also imposed".
"For this reason, the FCA does not consider that it would be appropriate to require CFM to pay a financial penalty, and has instead issued a public censure in relation to CFM."
Capital said the FCA had previously told it a financial penalty was being sought, leading the company to make a £37m provision for the full potential amount of the financial penalty and associated legal costs.
FCA enforcement and market oversight director Mark Steward said: "Consumers are entitled to expect that authorised firms will carry out their responsibilities under our Principles for Businesses with care and diligence. These responsibilities are paramount and in this instance CFM failed badly.
He said the £66m payment was to ensure return investors as closely as possible to the position they would have been in if they had never invested in the fund, also taking into account the fact that investors have already received a distribution of £22m made in the liquidation, as well as interest and other payments including any awards made under the Financial Ombudsman Scheme.
"We acknowledge this resolution would not have been possible without the co-operation of Capita plc and CFM. This agreement will provide substantial benefit to all outstanding investors, including those who invested in the Fund after CFM resigned as Operator."
The liquidator brought a claim against both former operators, which Capita settled last year for a sum of £18.5m.
Of the £66m sum, Capita said it expected to make redress payments to the fund's investors via the FCA and their agents during the first quarter of 2018.