British Land increases development amid sharp 'polarisation' in demand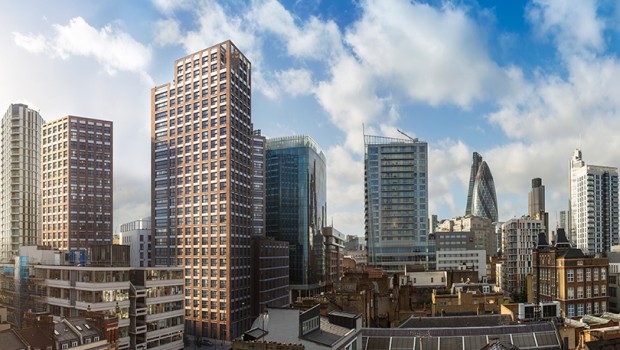 British Land increased its interim dividend 3% after selling £1.5bn of assets in the half-year and seeing its portfolio increased in value by 1.4%.
The retail and office property developer boasted a 2.6% increase to its EPRA net asset value per share to 939p but despite the swathe of disposals saw underlying profit dip only 0.5% to £198m, with earnings per share down 0.5% to 19.2p.
In the summer, Grigg announced a £300m share buyback as the board felt there was limited opportunity for reinvestment at attractive values and its shares were trading at a discount to NAV.
So far, £156m of shares have been bought, with the remainder to be snapped up before the end of the financial year, 31 March. Based on a share price of just over 600p at the period end, NAV is on course to increase by a further 13p and earnings per share by around 0.3p for the full year upon completion of the buyback.
Chief executive Chris Grigg said the company's focus remained on the most premium assets, where "healthy demand" continued in a market where occupier demand "has accelerated sharply".
"Although we expect rental growth across the market to be flat-to-down over the next 12 months, we believe that this polarisation by occupiers towards the best space will continue to be to our advantage," he said.
Investment markets are "mixed", with a buoyant London office market, particularly in the City, where overseas demand for trophy assets saw British Land make proceeds of £575m from the sale of the Leadenhall Building, with other deals transacted on tight yields, ahead of valuation. The market for secondary assets has been slower, Grigg said.
In terms of portfolio value, London offices increased 2.6% with retail edging up 0.3%. Leasing activity was strong for offices, with 741,000 sq ft of London offices signed at £29m rent, 2.8% ahead of ERV.
While 578,000 sq ft of retail lettings were signed, 11.9% ahead of ERV, the outlook for retailers remains challenged with in-store sales down 1.1%.
In development, unlike its FTSE 100 rival Land Securities, British Land extended its committed pipeline by 760,000 sq ft in the half to 1.5m sq ft.
The disposals programme has allowed this development to continue while also net debt cut to £3.7bn from £4.2bn at the start of the period, with the loan-to-value ratio trimmed by 300 basis points to 26.9%.
On the outlook, Grigg said: "British Land is well positioned. Although the wider operating environment is uncertain, we are generating healthy leasing interest at good pricing across our portfolio, and prime capital values remain firm."
British Land shares rose 2% in the first hour of trading on Thursday to 608p.
Broker Numis said: "BLND remains our preferred large cap name given its development approach and superior yield, however we believe these results are unlikely to be enough to materially move the shares, and the current discount remains largely justified."