B&M European Value grows 21% in first quarter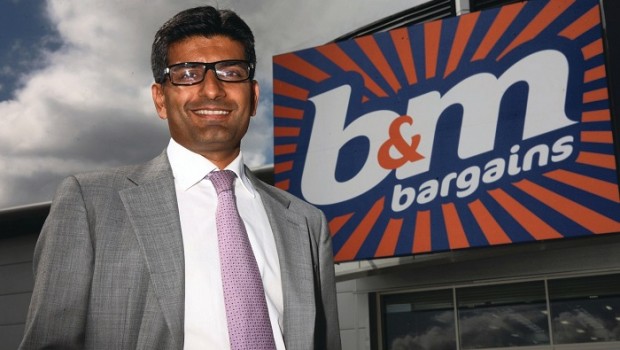 B&M European Value Retail got off to a strong start to its financial year, as the discount retailer showed how it is outperforming the rest of the high street.
Total group revenue in the three months to 30 June of £796m was up 21.4% year-on-year, helped by the acquisition of value convenience store chain Heron Foods.
"We have had a pleasing start to the financial year, and we remain confident about the group's outlook as the year progresses," management said in a statement.
UK sales at B&M-branded shops grew 8.3% with reported LFL sales growth of 1.6% against a tough comparative period last year when growth hit 7.3%. However, adjusting for Easter timing, underlying LFLs grew 3.6%.
The Heron Foods chain contributed £86.1m of sales in the quarter, with LFL said to be "strong" thanks in part to an improved store ranges.
In Germany, where stores trade under the Jawoll brand, LFL sales were said to be "positive" with further clearance of older stock to introduce better ranges and product mix from B&M's Far East supply chain.
With four new B&M UK stores opened in the quarter, the roll-out target of 45 net new openings for the year will be weighted towards the second half. On top of this, 15-20 Heron stores and 10 Jawoll stores are also expected to be opened. The pipeline for new stores in the next financial year is "looking healthy".
B&M shares were up 0.8% to 417.7p after two hours of trading on Thursday.
Broker Peel Hunt noted that sales accelerated from an underlying 3.1% in the first two months of the quarter, to 4.5% in the last five weeks to produce the 3.6% underlying LFL sales growth.
"The comp was a touch easier but this is a shade ahead of market expectations. Unsurprisingly given the weather management is flagging a very good performance in outdoor leisure and garden. We are top of the range by miles so we won't change our forecast today, but we expect others will feel pressure to upgrade. This remains one of our top picks with a TP of 500p."
Analysts at Liberum said they did not expect material changes to consensus forecasts for the full year, which is currently pointing to underlying PBT of £264m, reflecting +17% growth year-on-year.