Big supermarkets' sales boosted by inflation but LADs still grabbing share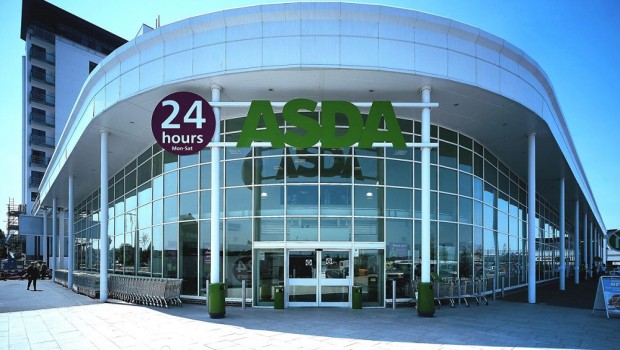 Tesco, Sainsbury's, Asda and Morrisons all continues to grow sales in recent weeks as the supermarket industry extended its run of success as grocery price inflation continues to surge.
Sales across the supermarket sector rose 3.6% in the 12 weeks to 10 September, research by Kantar Worldpanel revealed on Tuesday, the sixth consecutive period in which sales rose by more than 3% but down slightly from the 4% announced in August.
Tesco sales continued their positive run since April with a 2.7% gain over the 12 week period, though the UK's largest grocer saw its market share squeezed by 0.3 percentage points to 27.8% as discounters Lidl and Aldi gobbled up further territory.
The German-owned limited assortment discounters (LADs) now account for almost £1 in every £8 spent in the nation's supermarkets, with almost two thirds of British shoppers having visited an Aldi or Lidl in the past three months.
The LADs took a bit out of Sainsbury's too, clipping its market share by 0.2 percentage points to 15.7% despite an average sales increase of 2.1%.
"The retailer's strategic move away from temporary promotions continues and only 35% of consumer spend is now on promoted items; this time last year the figure stood at 41%, which remains the average for the rest of the big four," said Fraser McKevitt, Kantar Worldpanel's head of retail and consumer insight.
Morrisons grew sales 2.3% and saw its market share fall by only one percentage point, a relative success for one of the Big 4 these days, with volume sales increasing for the first time since January.
Sales of Morrisons' premium 'The Best' line were up 38% year-on-year, making it the fastest growing premium range in a market where top-tier products are outperforming all other lines.
Asda, owned by US giant Wal-Mart, attracted an additional 482,000 shoppers through the tills compared with a year ago – the fastest new shopper acquisition by the retailer in over three years.
Said McKevitt: "Average spend at Asda is £25.74 – the highest of any grocer – which reflects the success of its larger stores and their appeal for families."
Ocado, which also published its third-quarter results on Tuesday, was found to have grown sales by 10.1% as 834,000 households shopped with the retailer in the latest 12 weeks, giving it its highest ever penetration of the population.
Data on the industry was also released on Tuesday by Nielsen for the last three months, showing spending on supermarket's own-label products rose 5.5% year-on-year, nearly five times the growth in spend on branded products.
The average increase in sales across all grocery products was 3.5%.
"The return of inflation means shoppers are increasingly turning to supermarkets' own-label products to help manage their weekly grocery spend," said Mike Watkins, Nielsen's UK head of retailer and business insight.
He said own-brand sales are growing across all major food retailers but fastest at the discounters – Aldi and Lidl – and at the Co-operative, Iceland, M&S and Tesco.
Marks & Spencer's shares were lifted almost 4% by the reports, with Sainsbury up close to 3%, Morrison just over 2% higher and Tesco by 1.4%, with Ocado down nearly 2%.