Berkeley and NMC join FTSE 100; 888 and Alfa Financial promoted to FTSE 250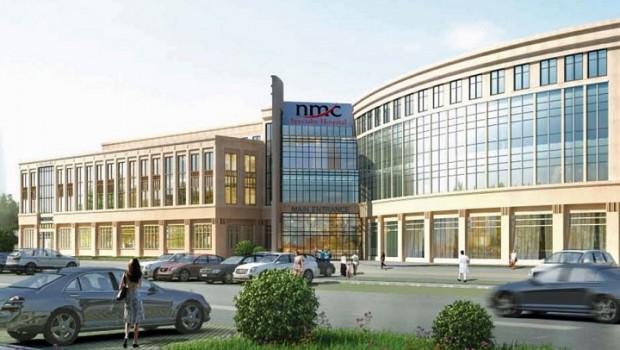 Royal Mail and Provident Financial will be demoted from the FTSE 100 next month as part of the quarterly index reshuffle, replaced by NMC Health and Berkeley Group, while three replacement were made at the bottom of the FTSE 250 index.
Embattled Carillion, Petra Diamonds and Northgate were booted out of the mid-cap index, with promotions for 888 Holdings, Alfa Financial Software Holdings and Sequoia Economic Infrastructure Income Fund.
The changes were confirmed by FTSE Russell overnight, with the quarterly review simply relegating companies from the FTSE 100 automatically if they fall to 111th or below on the list of companies market capitalisations.
Provident's departure was not unexpected after its share price cratered nearly 70% last Tuesday as the doorstep lender warned of troubles from its new staffing model on its core division and the FCA investigation into its Vanquis bank.
Royal Mail's slide has been more gradual, with the share price down 11% since its controversial initial public offer in 2013, when the coalition government was criticised for selling it on the cheap as its shares rise from the 330p float price above 600p.
"Maybe the government didn't get such a bad price for it after all," said analyst Neil Wilson at ETX Capital, suggesting that the criticism levelled at the government may have been a touch unfair.
"Royal Mail faces structural problems, namely falling letter volumes and parcel business being leached to rivals and independent operators who are nimbler and more efficient. It's also facing trouble with unions. This is a big battle about the way the company operates and one Royal Mail will need to win to satisfy investors."
Pension costs could climb to as much as £1.3bn a year from the current level of £400m if unions gets the scheme it wants, with the 6 September deadline for the company to produce a new offer perhaps leading to industrial action around the key Christmas period.
FTSE 100 JOINERS
NMC Health, the Abu Dhabi based private hospital operator, has a market cap of £5.5bn after its shares have rocketed from below 200p five years ago to north of 2,700p this week helped by strong interim results last week.
Results showed revenues of $775.2m up 34% over the prior year, with EBITDA up 47% to $170.7m thanks to strong performances from acquired businesses in Sharjah and newly opened facilities in Saudi Arabian and Oman, as well as continuing growth in the more mature hospitals in UAE.
NMC enters the FTSE 100 with a new management structure under new CEO Prasanth Manghat to ensure a "solid management foundation" for future strategic growth, with newly promoted finance, investment and operations directors.
Meanwhile Berkeley Group returns to the FTSE 100 a year after being demoted when the shares dropped 30% after the EU referendum last year as concerns hit the sector.
Greater cash flow and an improving sentiment for house builders is the key, said Graham Spooner, analyst at The Share Centre, with the shares having rallied by around 50% to now trade at better than pre-Brexit levels, helped by Deutsche Bank raising its price target lately.
"Furthermore, investors recognise that the yield is attractive and a special dividend programme has undoubtedly attracted some positive attention," Spooner said.
MID CAP MOVES
Carillion has been demoted from the FTSE 250, having lost more than three-quarters of its value this year after a series of profit warnings, taking its market cap to just over £210m, less than half of the next lowest in the index.
"No wonder given the amount of short interest in this stock," said Wilson.
"Markets expect a capital raise, which may come when it reports interim results on September 29th. Market cap is about £240m while liabilities are around £1.6bn. Even the award of lucrative HS2 contracts is not helping."
The promotion for 888 came amid ignominious news that the UK Gambling Commission had slapped a record fine over the online gaming company's "serious failings in its handling of vulnerable customers". A £7.8m penalty was issued after "significant flaws" were discovered in 888's social responsibility processes, which aim to protect consumers from gambling-related harm.
Alfa Financial, a developer of software for the asset finance industry, joins following its IPO in June this year. Results form the company on Friday showed at £10m profit on revenues up 57% to £45.1m as two new customer wins took total number of customers to 31.
"Our IPO was always about creating a platform to grow our business and in the relatively short period since then we've continued to deliver on our strategic plan, maintaining focus on expanding our customer base and on the ongoing development of Alfa Systems," said CEO Andrew Denton.