Barratt expects 'modest' housing growth as final dividend soars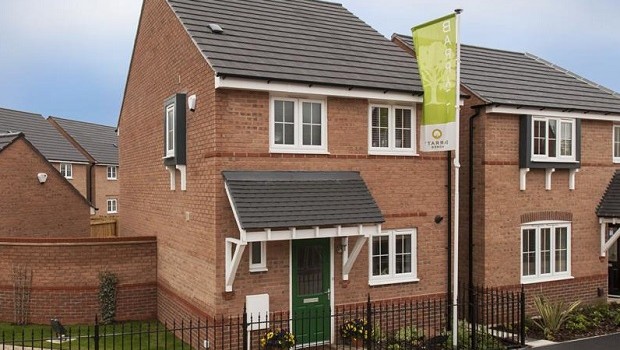 Barratt Developments increased its final dividend 39% and doubled it again with a special dividend, as the housebuilder began the new year with strong forward sales and an unchanged outlook for "modest growth" in sales volumes.
The FTSE 100 company confirmed the 12% increase in profits before tax to £765m on revenue up 10% to £4.65bn in the year to 30 June, which it pre-released in July.
Completion volumes were just above the previous year at 17,395, which were the highest level for nine years as Barratt made hay while the sun shined, with average selling prices up 6.0% to £275.2k.
Gross margin just hit the 20% target, while return on capital employed strengthened to 29.8%, well ahead of the 25% target.
The final ordinary dividend was hiked 39.0% to 17.1p per share, which will be added to a 17.3p special dividend per share as already announced to take the year's total to 41.7p. Net cash stood at £723.7m at the year end.
Chief executive David Thomas said there continued to be "robust consumer demand", though trading in the first nine weeks of the financial year was slightly softer.
Net private reservations per average week were down to 265 versus 267 in the just completed year, which means net private reservations per active outlet per average week have been at 0.74 versus the 0.75 last year.
Thomas said Barratt was "committed to increasing the supply of new homes as the UK's largest housebuilder" and was "focused on driving further operational improvements through the business with a particular focus on margin improvement".
Forward sales as at 3 September stood at £2,749.9m, up 13.8% versus £2,416.5m a year ago and £2,144.4m at the end of 30 June 2017, equating to 12,160 plots.
"Our outlook for FY18 is unchanged and we continue to expect to deliver modest growth in wholly owned completions, with affordable completions representing a similar proportion of completions as FY17."
On land purchases, Barratt remained fairly cautious as it focuses more on volume growth and protecting its 25% ROCE level, targeting 20,000 plots in the current year after plot purchases dipped by about 25% last year.
Barratt shares dropped almost 5% in early trading to 596p, having risen 30% since the start of the year.
Results look broadly in line with expectations, said analyst Neil Wilson at ETX Capital, who noted that the new dividends takes the year's to a princely sum of 41.7p and a dividend yield of 6.6%.
"But the cautious outlook is unchanged with Barratt expecting only 'modest' growth in housebuilding activity in the 2018 financial year," he said.
"Despite this, current trading looks solid indeed with forward sales including joint ventures up 13.8%. It's worth noting that completions in 2017 FY were only 0.4% higher than the year before – 76 more homes in all. Based on these results modest growth looks just fine."