Anglo American rough diamond sales dip year on year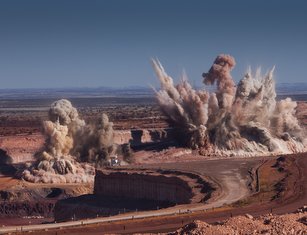 The value of Anglo American's rough diamond sales fell 6% year-on-year in the fifth De Beers sales cycle of 2017.
The FTSE 100 group, which earlier this month appointed ex ARM and Tesco board member Stuart Chambers as its new chairman, sold $530m worth of rough diamonds in the sales cycle, up 1.5% on the $522m from the fourth cycle of 2017 but down on the $564m from cycle-five last year.
De Beers chief executive Bruce Cleaver said: "Following positive feedback from the Las Vegas trade show, and in line with recent trends, we saw continued good demand for De Beers rough diamonds in the fifth sales cycle of the year."
The fifth cycle represents provisional sales values as at 19 June 2017, while the fourth cycle from 2017 was restated from the $520m provisionally published in May.
Anglo's diamond production is being boosted by the continued ramp-up of the Gahcho Kué diamond mine in Canada, which has added to its major mines in South Africa, Botswana and Namibia.
In the first quarter, diamond production was up 8% to 7.4m carats, helped by increases in response to improved demand for lower value goods in stock.