Anglo American expecting $210m contribution from Kumba Iron Ore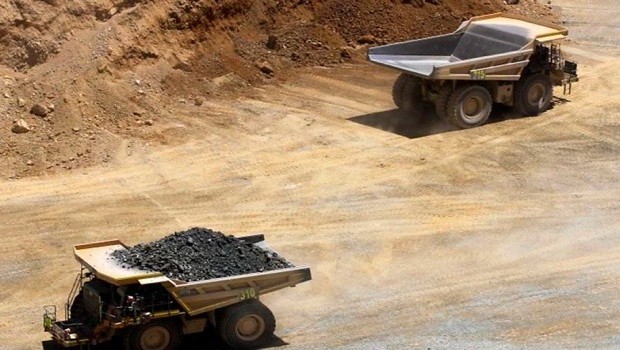 Kumba Iron Ore, which is majority owned by FTSE 100 mining giant Anglo American, reinstated its dividend as it reported headline earnings of ZAR 4.6bn (£272.58m) for the six months to 30 June on Tuesday.
Anglo American said it would report underlying earnings in respect of Kumba Iron Ore of $210m for the half-year period, taking into account "certain adjustments".
Headline earnings at Kumba for the period were $348m, up from $198m year-on-year, while it posted an interim dividend of ZAR15.97.
Kumba declared no special items - compared to $35m at the same time last year - and "other adjustments" contributing $3m, compared to a $6m other adjustments loss in the first half of 2016.
Non-controlling interests accounted for a $104m cost, growing from $69m, while exploration income was up to $3m from $1m.
The elimination of inter-company interest took $24m off the earnings, up from $2m, while corporate cost allocation was another $16m charge, up from $14m.
That left the $210m contribution from Kumba to Anglo American's underlying earnings, up from $143m in the first half of 2016.
"Anglo American will report results for the six months ended 30 June on 27 July," its board confirmed in a statement.
The consensus forecast for Anglo's full year results is for a dividend of $0.60 on EPS of 212 cents leaving year-end net debt of $5.2bn.
Anglo shares were up almost 6% on Tuesday as Kumba's strong dividend surprised those investors who expected no interim dividend at all in line with Anglo American's indications that it will not be paying out this year.
Kumba's result certainly supports the possibility that it could reinstate the dividend, said analysts at Investec, with the potential to deliver a full year payout ratio that would match its largest peers.
"We note that the Anglo board has stated that it expects to mark a return to dividends in the 2H of this year, with an official policy to be announced with the interim results this Thursday. While the company has maintained that it will not be paying an interim dividend, it could look to surprise, in our view.
"Anglo has previously stated emphatically that its first priority is to reduce debt, but that the absolute second priority is shareholder returns. This comes before additional capex beyond guidance, or M&A."